I decided to compile a list of indie perfume oil companies to make discovering a new indie perfume obsession that much easier. Companies are listed in alphabetical order. I've also provided links to their samples wherever applicable because we all know how samples are the bread and butter of discovering a new company! Plus, I've included pictures and shop banners to give you a better idea of the shop's aesthetic (some etsy banners are currently down, hopefully they'll pop back up again soon!).
NEW: Shipping costs have been added for each company! (Note that this is an estimate based on the price it takes to ship one bottle or one sample pack.)
If you know of any perfume oil company that isn't already on this list, feel free to leave a comment and I'll add it in.
last updated: Oct 25 2014, 1.20 pm (GMT+8)
♥
A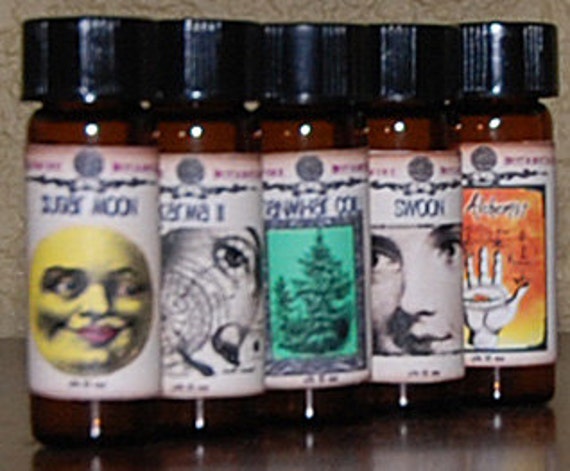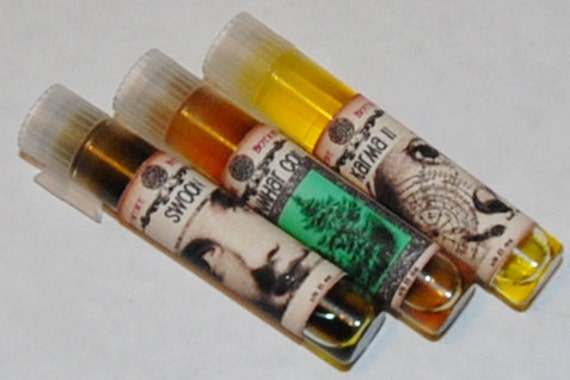 Full Sized Bottle: $13 to $18 for 3.69ml
Average Price per ml: $3.52 to $4.88
Samples: Yes [ $12 for a set of 3 0.9ml samples ]
Custom Perfumes: No
International Shipping: Yes
Shipping Cost: $3.50 to US, $12.75 to everywhere else
Sells other products: Yes [Dead Sea bath salts and whipped body butter]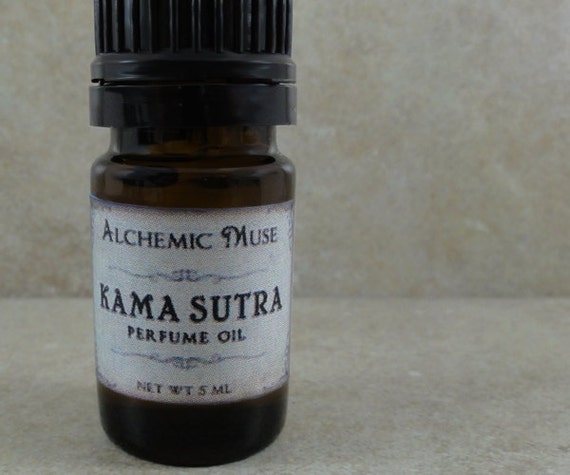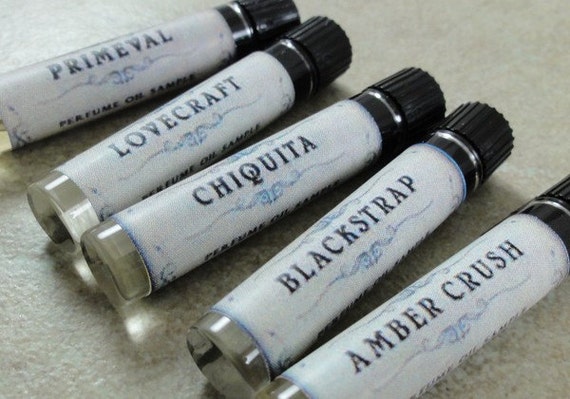 Full Sized Bottle: $12 for 5ml
Average Price per ml: $2.40
Samples: Yes [$7.50 for a set of 3 1ml samples

 

]
Custom Perfumes: No
International Shipping: Yes
Shipping Cost: $2.75 to US, $9 to everywhere else
Sells other products: Yes [soap. body scrub, body cream, body oil]
Full Sized Bottle: $15 for 5ml
Average Price per ml: $3
Samples: Yes [ 1ml for

$3.75

, a set of 5 samples for

$15

 

]
Custom Perfumes: Yes [

$15

for Choose Your Own Adventure Blends &

$20

for Pick Your Own Path Blends]
International Shipping: Yes
Shipping Cost: $3.43 to US, $8.66 to everywhere else
Sells other products: Yes [cosmetics, salves, serums, perfume sprays, solid perfume, solid perfume lockets, lotion, lip balm, soap]
Full Sized Bottle: $12 for 5ml ; 3 for $30
Average Price per ml: $2.40 ; $2 from the pack of 3
Samples: Yes [ a set of 5 samples for 

$1

0

]
Custom Perfumes: No
International Shipping: Yes
Shipping Cost (Full Bottle): $2.75 to US, $6.75 to everywhere else
Shipping Cost (Sample): Free shipping to US, $2.50 to Canada, $3.50 to everywhere else
Sells other products: No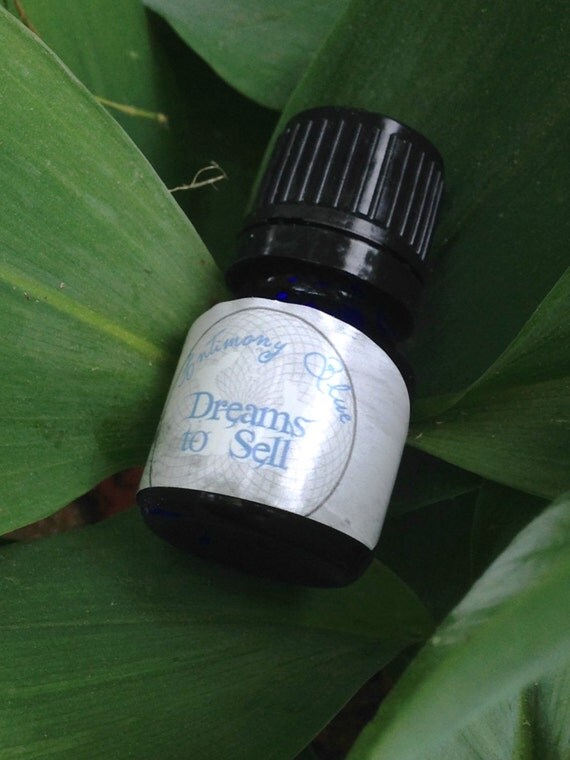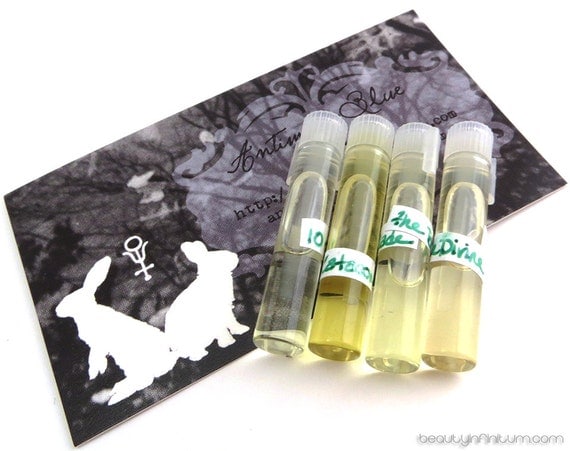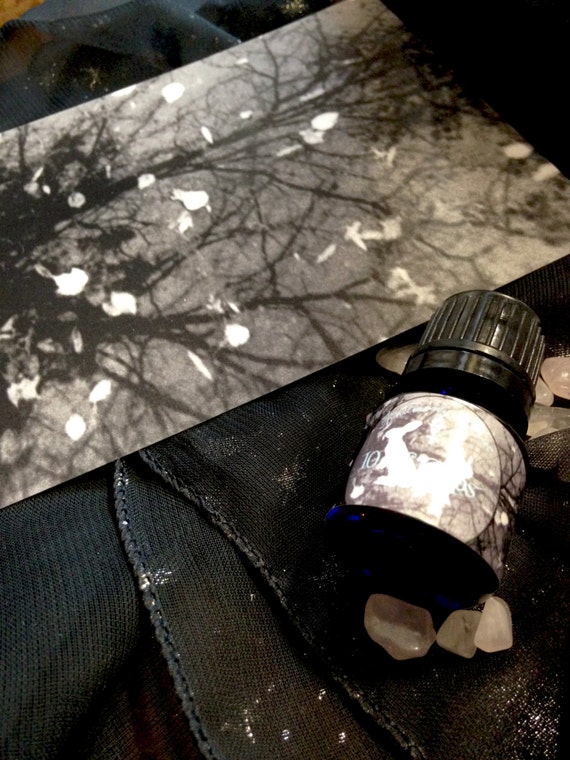 Full Sized Bottle: $14 for 5ml
Average Price per ml: $2.80
Samples: Yes [ $10 for four 1ml vials ]
Custom Perfumes: No
International Shipping: Yes
Shipping Cost (Full Bottle): $2.50 to US, $5 to Canada, $6.25 to everywhere else
Shipping Cost (Sample): $2 to US, $4.50 to Canada, $5.75 to everywhere else
Sells other products: Yes [Post Card Prints]
Arcana || Can be purchased here, here & here
Full Sized Bottle: $13.99 for 5ml
Average Price per ml: $2.79
Samples: Yes [1ml for $3.75]
Custom Perfumes: No
International Shipping: Yes
Shipping Costs: Varies depending on retailer (since either store stocks other brands as well, combined shipping with other products would be more cost effective)
Sells other products: Yes [soap and face masks]
B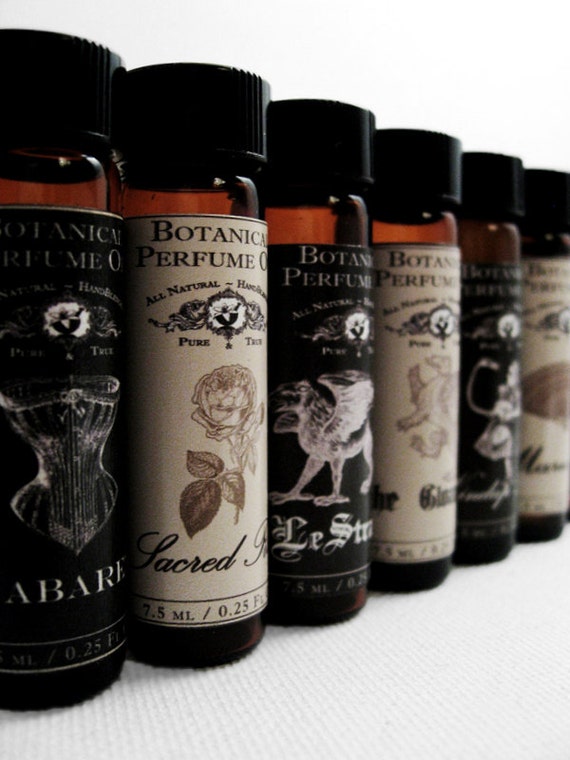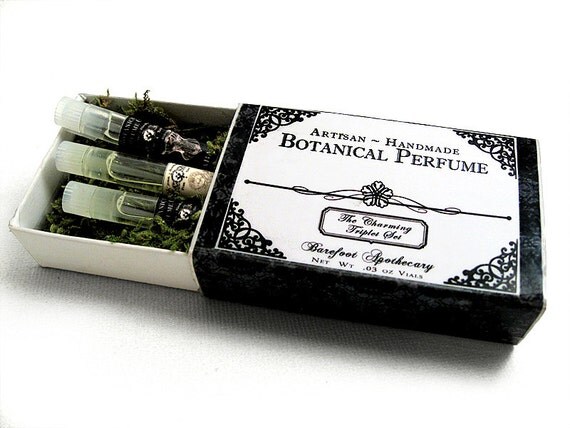 Full Sized Bottle: $17 for 3.7ml ; $29 for 7.4ml
Average Price per ml: $4.59 ; $3.91
Samples: Yes [$4 for 0.9ml ; $15 for a gift set of 3]
Custom Perfumes: No
International Shipping: Yes
Shipping Cost: $1.95 to US, $7 to Canada, $9 to everywhere else
Sell other products: Yes [Candles, Salves, Tinctures, Bath Oil, Massage Oil, Perfumed Tea Blends, Infused Honey, Solid Perfume Lockets]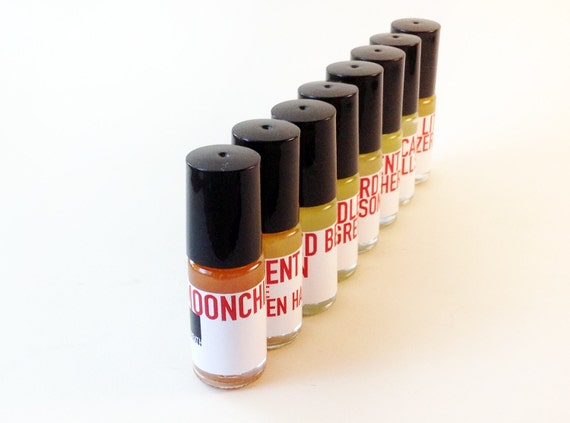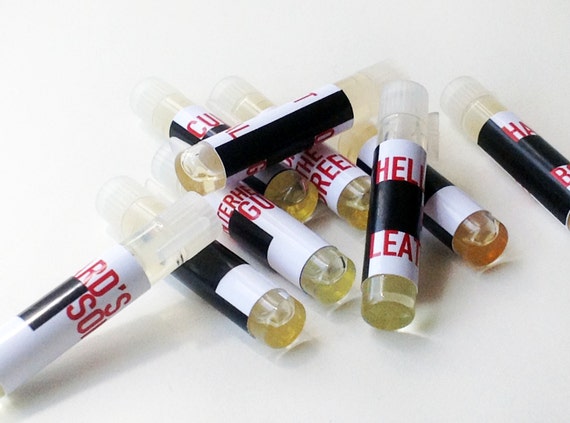 Full Sized Bottle: $15 for 9.8ml
Average Price per ml: $1.53
Samples: Yes [$10 for  a set of 5 1ml samples ; $7 for 1 dram / 3.6ml ]
Custom Perfumes: No
International Shipping: Yes
Shipping Cost: $2.50 to US, $7 to Canada, $8 to Mexico, $9 to everywhere else
Sell other products: Yes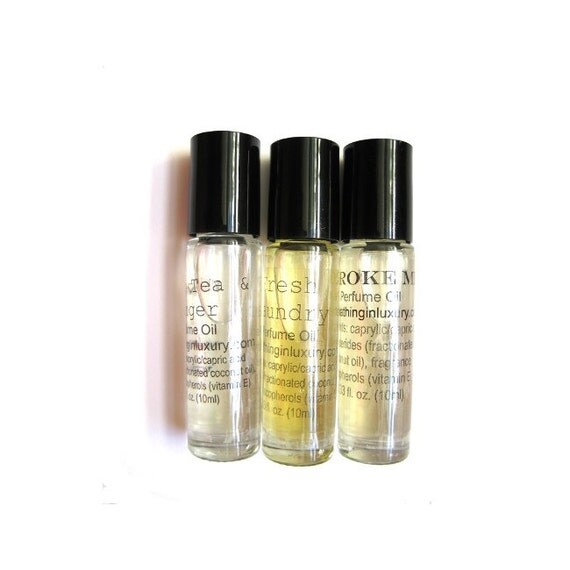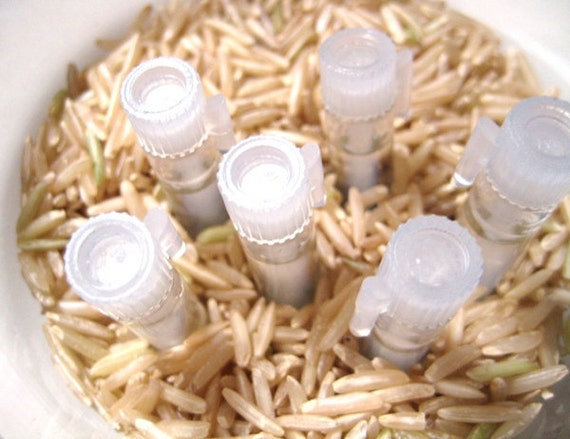 Full Sized Bottle: $10 for 10ml ; $26 for 3 bottles
Average Price per ml: $1 ; $0.86
Samples: Yes [$12 for 5 1ml vials]
Custom Perfumes: No
International Shipping: Yes
Shipping Cost: $2.95 to US, $9,49 to Canada, $13 to everywhere else
Sell other products: Yes [Soap, Lip Balm, Lip Tints, Skin Cream, Deodorants]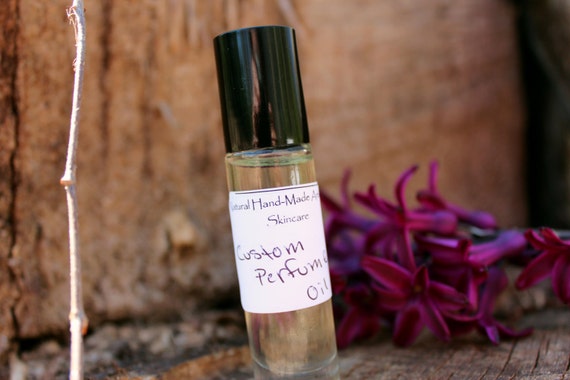 Full Sized Bottle: $12.50 to $18 for various scents per 9.85ml
Average Price per ml: $1.26 to $1.82
Samples: No
Custom Perfumes: Yes [$5 for a sample ; $20 for 9.8ml ]
International Shipping: Yes
Shipping Cost: $7 to US, $10 to Canada, $15 to everywhere else
Sell other products: Yes [Lip Balm, Skincare, Sunscreen, Body Butter, Sugar Scrub, Sea Salt Spray, Shampoo, Conditioner, Toothpaste, Sunscreen, Bath Melts]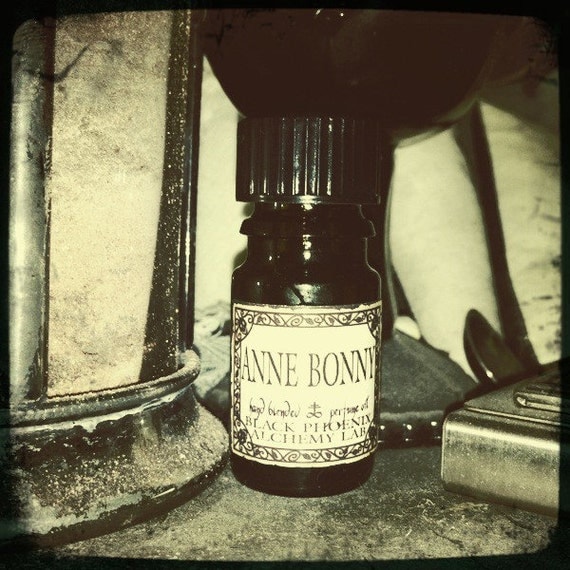 Full Sized Bottle: General Collection: $17.50 for 5ml ; Special Collection: $26 for 5ml
Average Price per ml: $3.50 (GC) ; $5.20 (Special)
Samples: Yes for General Collection [1 ml for $4, a set of 6 for $22]
Custom Perfumes: No
International Shipping: Yes
Shipping Cost: $7.50 to US, $21 to Canada, $25 to everywhere else
Free Shipping: $175+ for US, $300+ for everywhere else
Sell other products: Yes, under Black Phoenix Trading Post
Full Sized Bottle / Tube : $14 for 10ml (Perfume Oil) ; $6 for 0.15oz (Solid Perfume)
Average Price per ml: $1.40 (Oil) ; $1.35 (Solid)
Samples: Yes for General Collection [$5.50 for 1 dram / 3.69ml ; $25 for a set of 5 drams in a hand-stamped muslin bag ]
Custom Perfumes: Yes [ available according to owner's schedule ]
International Shipping: Yes
Shipping Cost: $8 (flat rate) for US, mail for international shipping price
Sell other products: Yes [Facial Moisturizer, Cream Cleanser, Body Butter, Body Emulsion, Detangler Mist, Conditioner, Shower Gel, Cream Soap]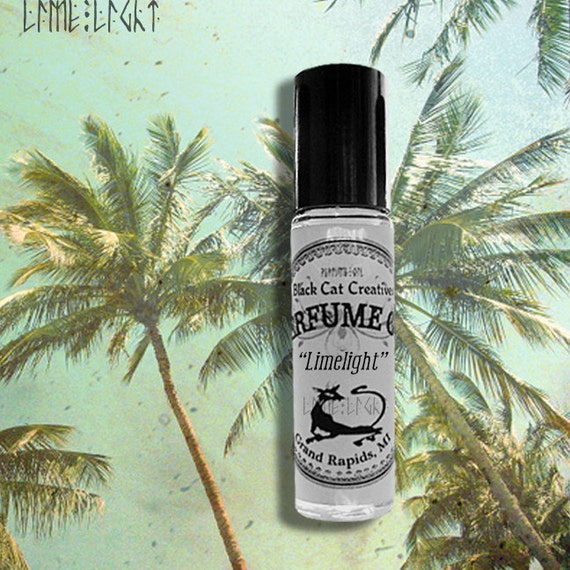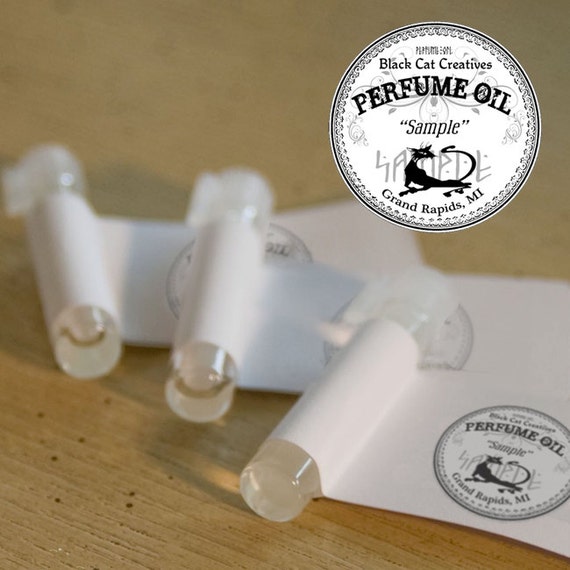 Full Sized Bottle: $9.25 for 9ml
Average Price per ml: $1.02
Samples: Yes [$2.99 for 1ml samples, various scents]
Custom Perfumes: No
International Shipping: Yes (Australia, Canada, Europe, New Zealand)
Shipping Cost (full bottle): $3.05 to US, $8 to Canada, $10 to Australia, Europe & NZ
Shipping Cost (samples): $2.05 to US, $4 to Canada, $7 to Australia, Europe & NZ 
Sell other products: No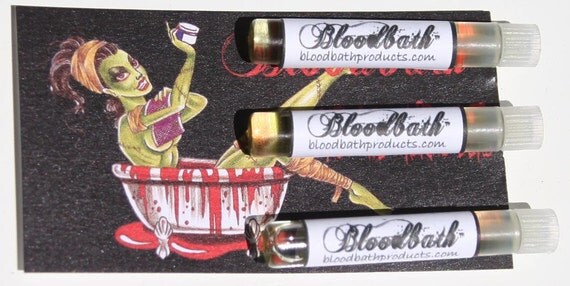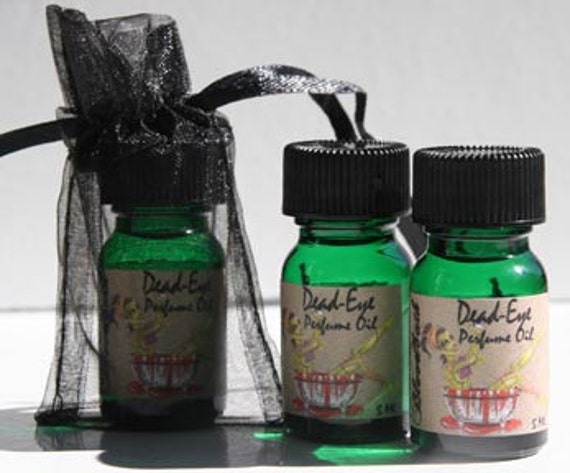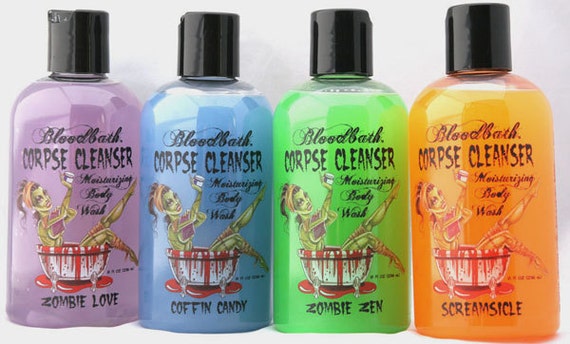 Full Sized Bottle: $12 for 5ml
Average Price per ml: $2.40
Samples: Yes [ $7 for a set of three 1ml vials ; $12 for a set of five 1ml vials ]
Custom Perfumes: No
International Shipping: Yes
Shipping Cost (full bottle): $3.50 to US, $6 to Canada, $8 to everywhere else
Shipping Cost (samples): $3 to US, $7 to Canada, $7 to everywhere else
Sell other products: Yes [ Face & Body Wash, Body Lotion, Body Butter, Eye shadow, Soap, Phone Cases]
Full Sized Bottle: General Collection: $12.50 for 5ml ; Limited Edition: $15 for 5ml
Average Price per ml: $2.50 (GC) ; $3 (LE)
Samples: Yes for General Collection [1.5ml for $4]
Custom Perfumes: No
International Shipping: Yes
Shipping Cost: $6.50 to US, $25 to everywhere else (these are priority mail charges, email for basic shipping rates)
Sell other products: Yes [Moisturizer, Body Cream, Bathing Oil, Dusting Powder, Linen Sprays, Lip Balm, Serum, Cleanser, Jewelry, Corsets]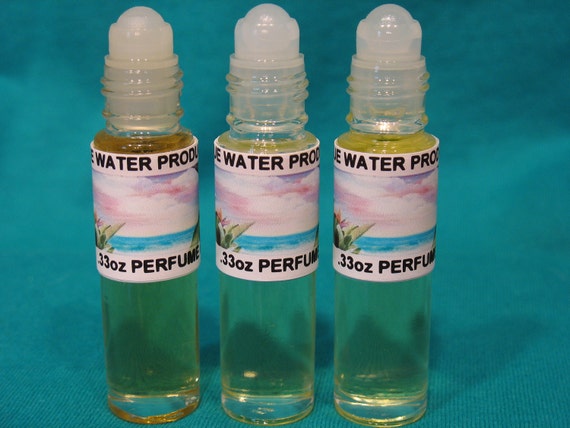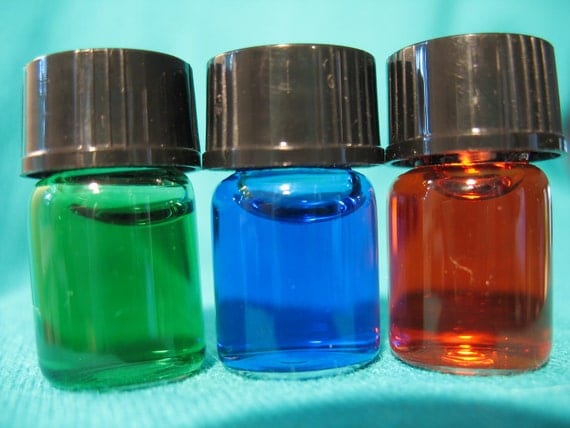 Full Sized Bottle: $3.99 for 4.92ml, $4.99 for 9.85ml, $8.99 for 36.9ml
Average Price per ml: $0.24 to $0.81
Samples: Yes [ $2.49 for 2.31ml ]
Custom Perfumes: No
International Shipping: Yes [Only US and Canada]
Shipping Cost: $2.49 to US, $7.49 to Canada
Sell other products: Yes [Dry Oil Spray, Linen / Room Spray, Soap, Shampoo, Essential Oils]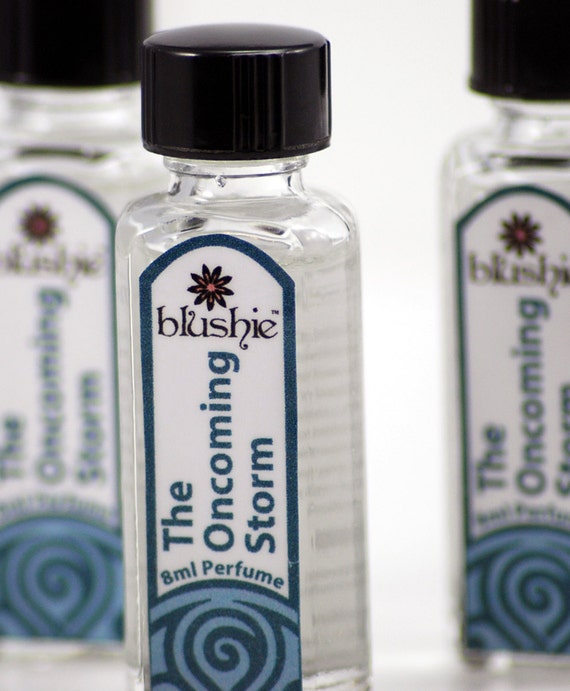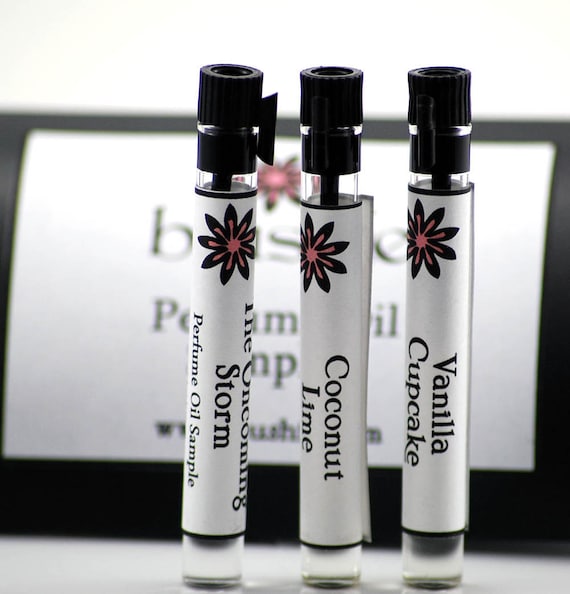 Full Sized Bottle: $8 for 8ml
Average Price per ml: $1
Custom Perfumes: No
International Shipping: Yes (Australia, Canada, Europe, New Zealand)
Shipping Cost: $2 to US, $7 to Canada, $8.88 to everywhere else
Sell other products: Yes [Soap, Lip Gloss, Lip Balm, Candles]
Full Sized Bottle: $14.99 for 10ml
Average Price per ml: $1.49
Samples: No
Custom Perfumes: No
International Shipping: Yes
Sell other products: Yes [Lip Gloss, Liquid Lipstick, Eye Shadow, Blush, Concealer, Foundation, Powder]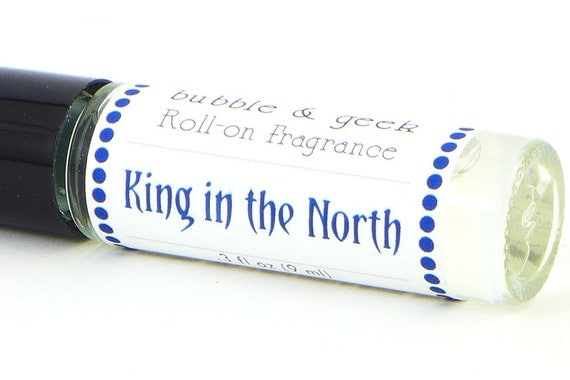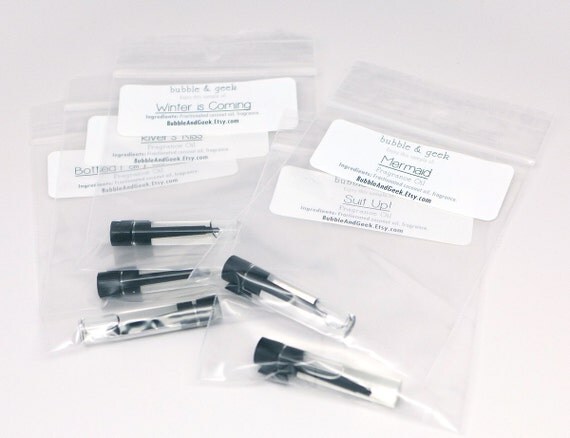 Full Sized Bottle: $8 for 9ml
Average Price per ml: $0.88
Samples: Yes  [$9 for 5 samples]
Custom Perfumes: No
International Shipping: Yes
Shipping Cost: $2.50 to US, $7 to Canada, $9 to everywhere else
Sell other products: Yes [Soap, Candles, Sugar Scrubs, Body Cream]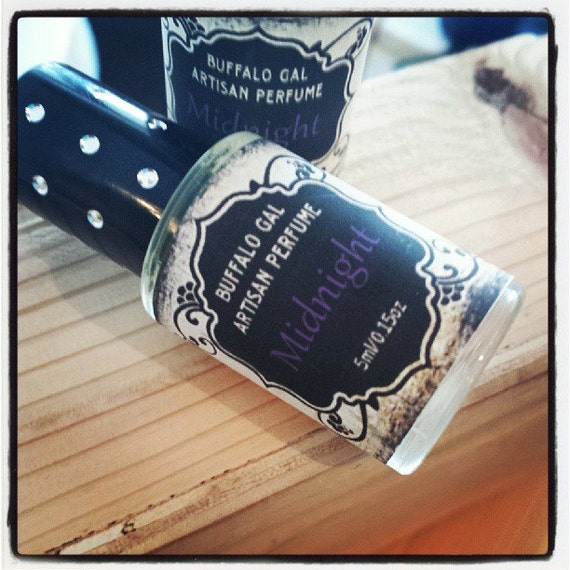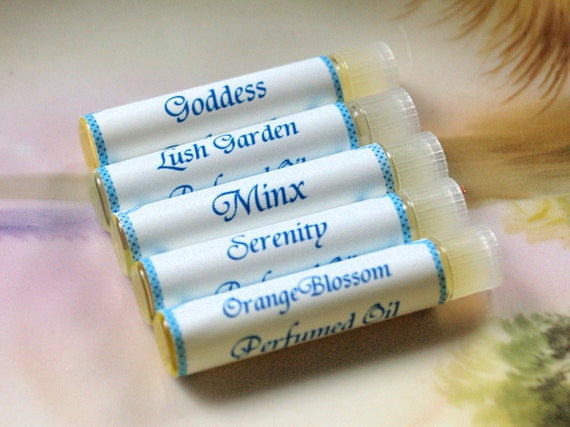 Full Sized Bottle: $15 for 5ml
Average Price per ml: $3
Samples: Yes  [$3 for a sample vial]
Custom Perfumes: No
International Shipping: Yes
Shipping Cost: $2.50 to US, $7 to Canada, $10 to everywhere else
Sell other products: Yes [Solid Perfume Stick, Solid Perfume Lockets, Body Lotion, Body Butter, Lip Balm, Skincare, Eyeshadow, Shower Gel, Bath Soak]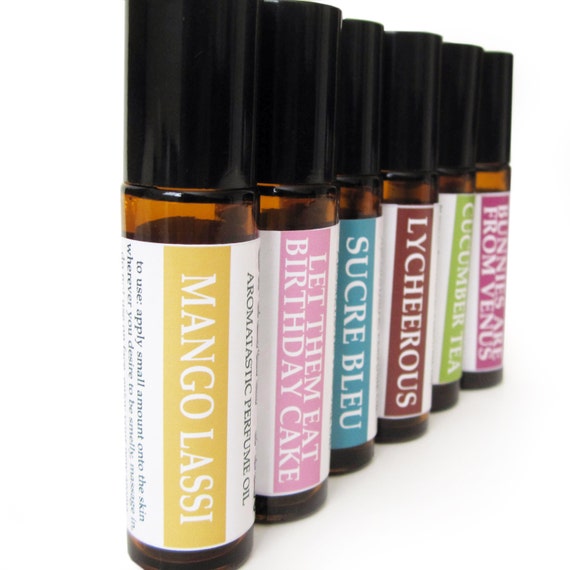 Full Sized Bottle: $9 for 7.3ml
Average Price per ml: $1.23
Samples: No
Custom Perfumes: No
International Shipping: Yes
Shipping Cost: $2.25 to US, $7.50 to Canada, $9.75 to everywhere else
Sell other products: Yes [Soap, Whipped Cream, Deodorant, Lip Balm, Face Cream]

C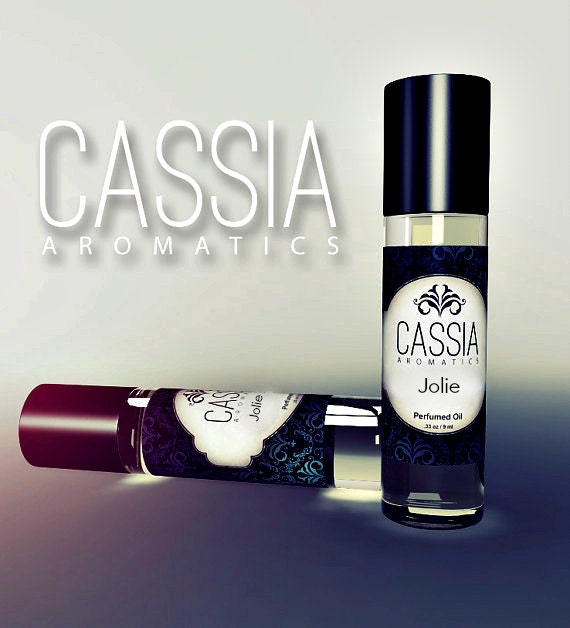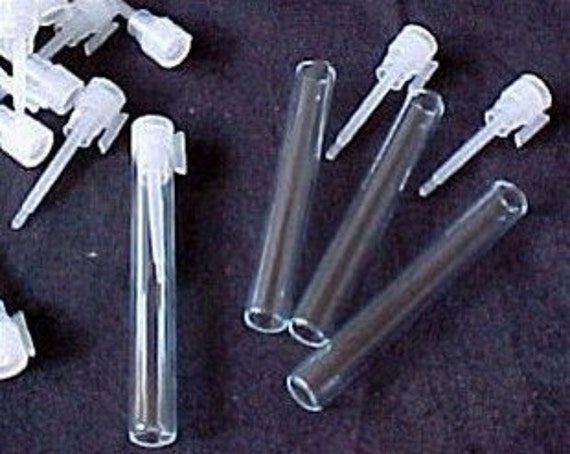 Full Sized Bottle: $11.50 for 9.75ml
Average Price per ml: $1.18
Samples: Yes  [$21.99 for a set of 5 samples ;; 0.75ml full]
Custom Perfumes: No
International Shipping: Yes
Shipping Cost: $1.99 to US, $3.65 to everywhere else
Sell other products: Yes [Soap, Candles, Sugar Scrubs, Body Cream]
Full Sized Bottle: $17 to $33 for a 2ml bottle ; $120 to $240 for a 15ml bottle
Average Price per ml: $8 – $16.50
Samples: Yes  [2ml available at various prices, approx $17 to $25]
Custom Perfumes: No
International Shipping: No
Shipping Cost: $10.29 to US
Sell other products: Yes [Home Sprays]
Full Sized Bottle: $11.95 for 10ml ; $15.50 for 30ml Perfume Spray
Average Price per ml: $1.20
Samples: Yes  [1 dram / 3.6ml for $3.50, a set of 6 for $18]
Custom Perfumes: No
International Shipping: Yes
Shipping Cost: $6.95 to US, $25 to everywhere else
Sell other products: Yes [Lotion, Body Butter, Scrubs, Hair Conditoner, Linen Spray, Intimate Wash, Deodorant]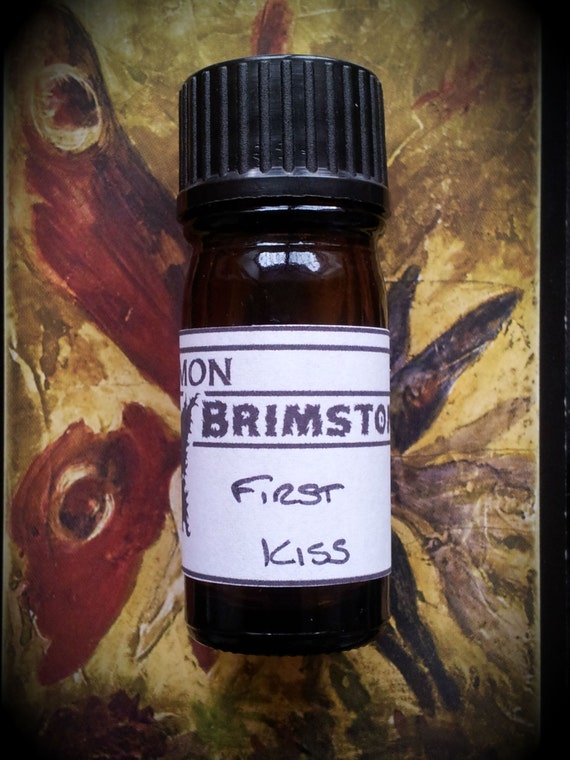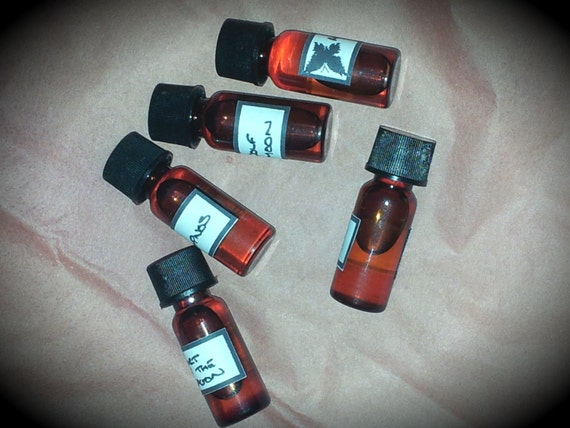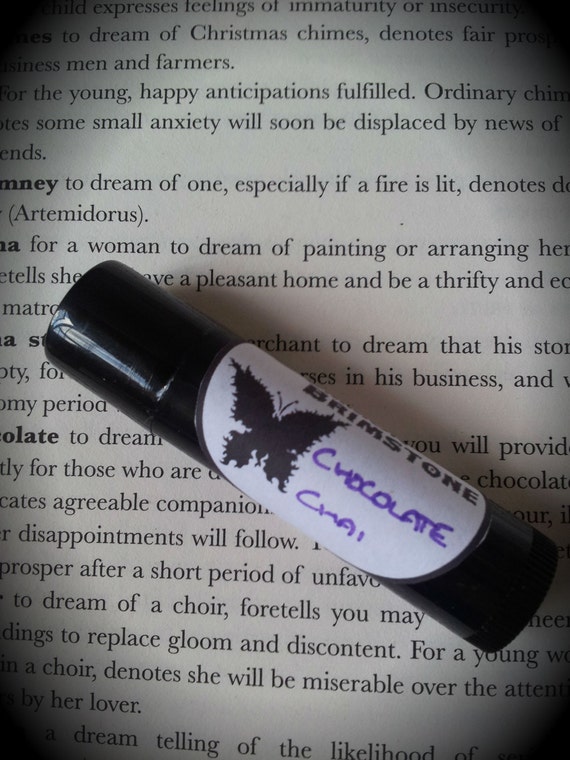 Full Sized Bottle: General Collection: $15 for 5ml ; Special Collection: $20 for 5ml
Average Price per ml: $3 (GC) ; $4 (Special)
Samples: Yes  [various scents, $3.50 to $4 for 1ml]
Custom Perfumes: No
International Shipping: Yes
Shipping Cost: $5.50 to US, $8 to everywhere else
Free Shipping: On all orders over $100
Sell other products: No
D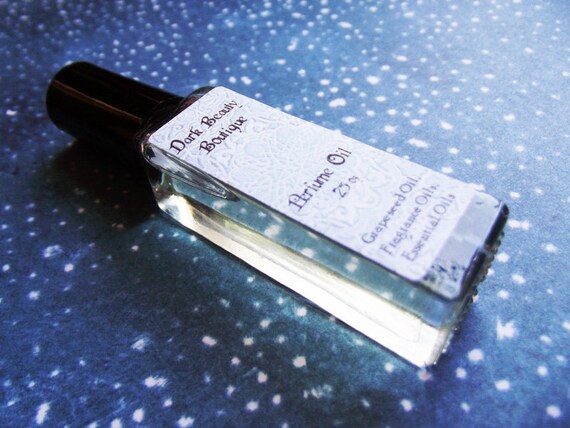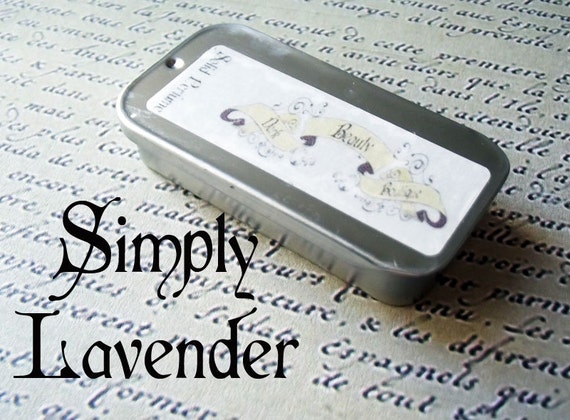 Full Sized Bottle / Tin : $12 for 7.39ml (Perfume Oil) ; $8 for 0.25oz (Solid Perfume)
Average Price per ml: $1.62 (Oil) ; $1.08 (Solid)
Samples: Np
Custom Perfumes: Yes [Custom Perfume Oil: $12 for 7.39ml || Custom Solid Perfume: $8 for 0.25oz]
International Shipping: Yes
Shipping Cost: $2.25 to US, $6.20 to Canada, France, Ireland, Mexico, UK, $6.50 to everywhere else
Sell other products: Yes [Lip Balm, Bath Salts]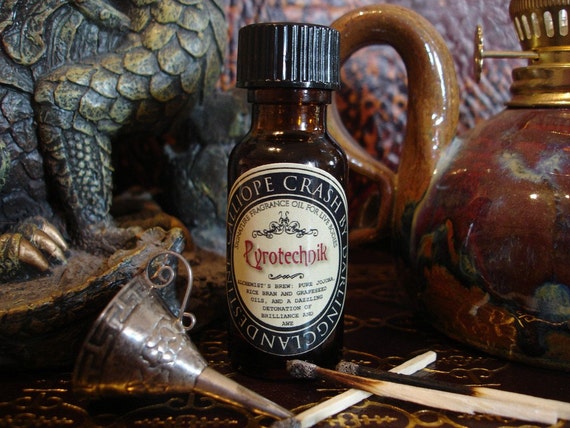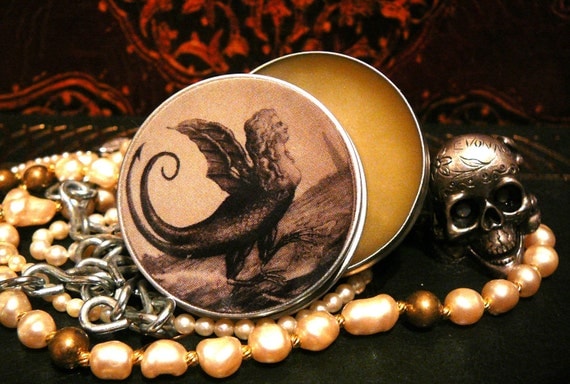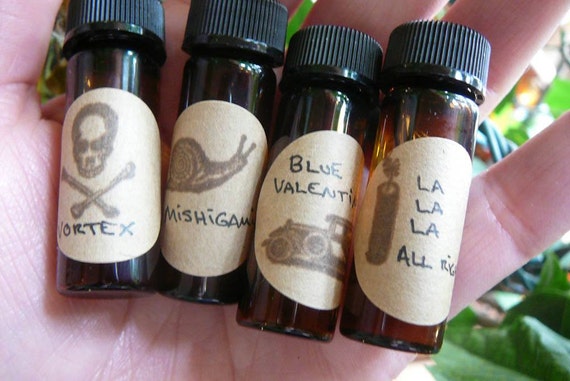 Full Sized Bottle / Tin: ~ $17 for 14.78ml (Perfume Oil) ;; $9 for 0.5oz (solid perfume)
Average Price per ml: $1.15 (Oil) ; $0.60 (Solid)
Samples: Yes  [3 X 1 dram / 3.6ml vials for $13]
Custom Perfumes: No
International Shipping: Yes
Shipping Cost: $2.50 to US, $5 to Canada, $9 to Finland, $10 to Singapore, $11 to everywhere else (if your country isn't listed, just send her a convo)
Sell other products: Yes [Solid Perfume and Lip Balm]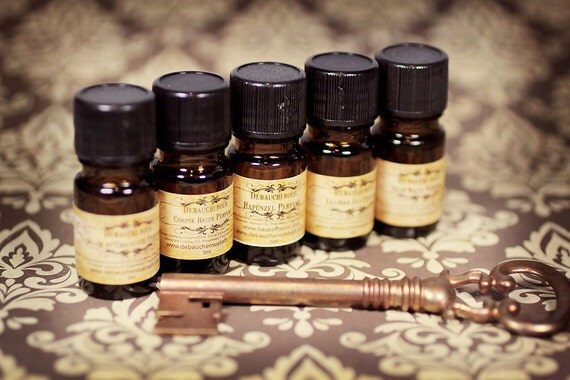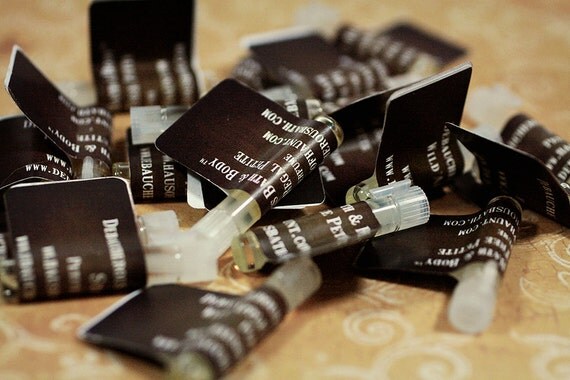 Full Sized Bottle: $15 – $24 for 5ml
Average Price per ml: $3 – $4.80
Samples: Yes  [$3.50 for 1 ml samples ;; certain scents cost more]
Custom Perfumes: No
International Shipping: Yes
Shipping Cost: $2.75 to US, $7.50 to Canada, $9 to everywhere else
Sell other products: Yes [Scrubs, Whipped Soap, Soap, Lotion, Lip Balm]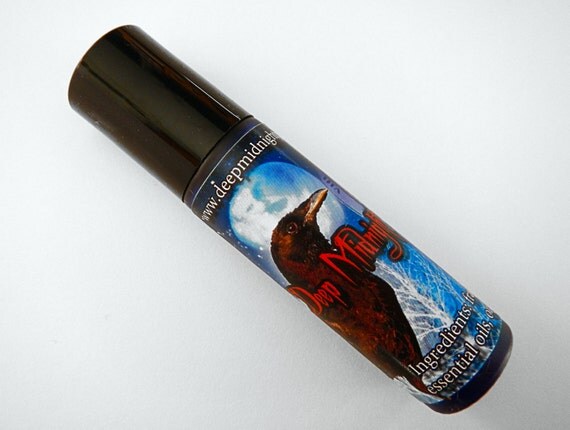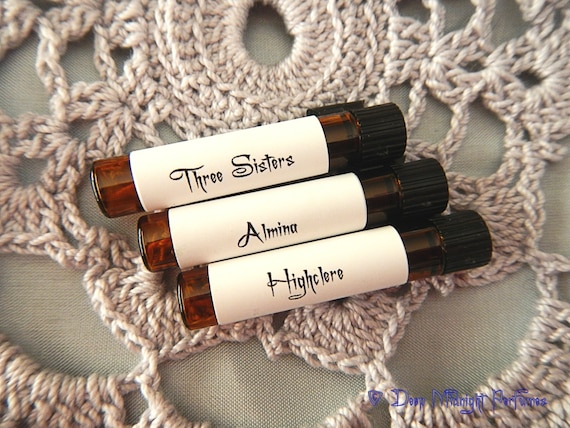 Full Sized Bottle: $15 – $16 per 9ml
Average Price per ml: $1.67 – $1.78
Samples: Yes [$10 for a set of 3 1ml vials (larger quantities available)]
Custom Perfumes: No
International Shipping: Yes
Shipping Cost: $3 to US, $6.80 to Canada, $9 to $10 for everywhere else
Sell other products: No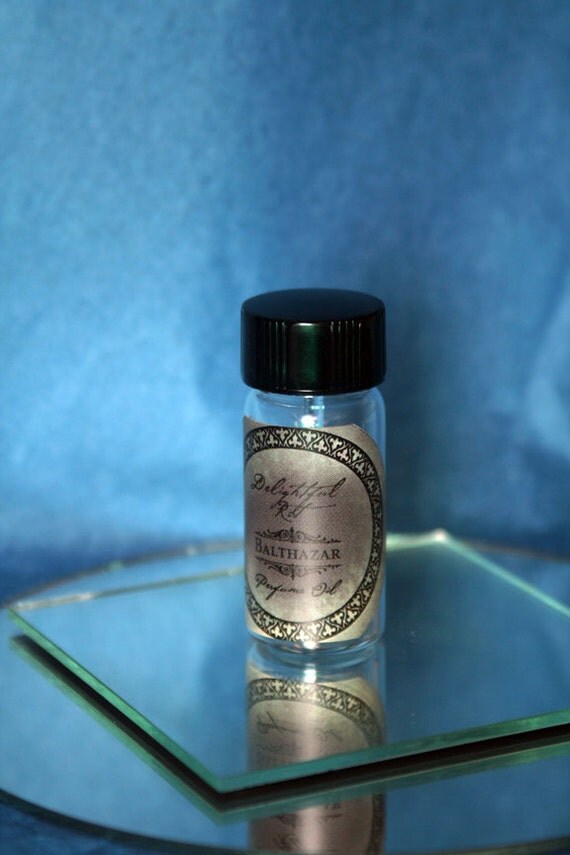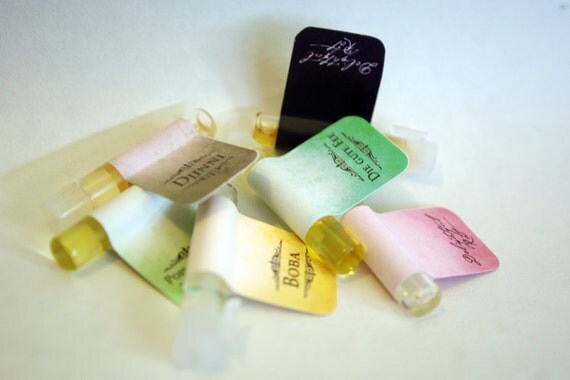 Full Sized Bottle: $9 for 1 dram / 3.7ml ; $16 for 2 dram / 7.5ml (Perfume Oils) ; $35 for 30ml (Perfume Mist)
Average Price per ml: $2.10 – $2.43 (Oil) ; $1.16 (Mist)
Samples: Yes [$9 for a pack of 6 0.75ml vials ; $15 for a pack of 10 ;; (larger quantities of samples available)]
Custom Perfumes: No
International Shipping: Yes
Shipping Cost: $4 to US, $8 to Canada, $12 to everywhere else
Sell other products: Yes [Household Sprays]
Full Sized Bottle: $10 for 8.5ml Perfume Oil ; $20 for 1 oz Perfume Spray
Average Price per ml: $1.17 (oil) ; $0.67 (spray)
Samples: No for Perfume Oil [perfume spray available in 15ml for $6]
Custom Perfumes: No
International Shipping: Yes
Shipping Cost: $6.99 to US (other shipping options available), $19.99 to Canada, $40 to everywhere else
Sell other products: Yes [Shower Gel, Body Lotion, Body Oil, Soap, Atmosphere Spray, Diffuser Oil]
E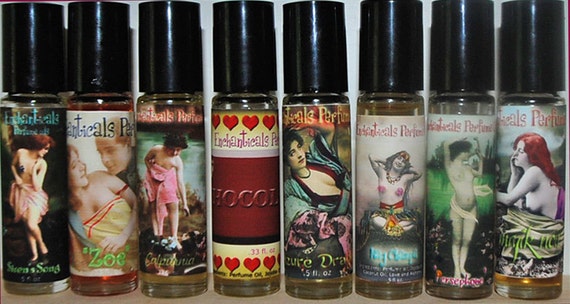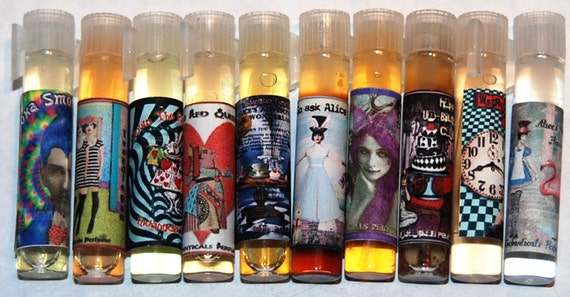 Full Sized Bottle: $10.50 for 9.75ml (certain scents vary in price and size)
Average Price per ml: $1.07
Samples: Yes  [$7.50 for a set of 3]
Custom Perfumes: No
International Shipping: Yes
Shipping Cost: $3.50 to US, $12.75 to everywhere else
Sell other products: Yes [Lip Balm, Body Butter, Sugar Scrubs, Whipped Soap, Salt Scrubs, Shaving Soap]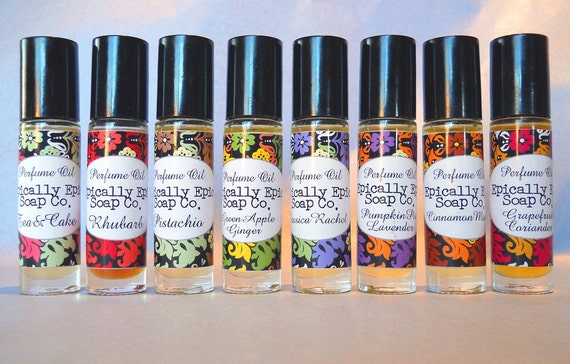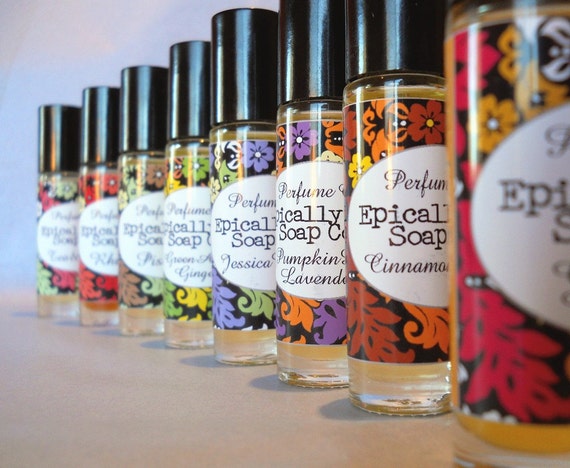 Full Sized Bottle: $8.50 for 7ml
Average Price per ml: $1.21
Samples: No
Custom Perfumes: Yes [$12 for 7.5ml, unlimited notes]
International Shipping: Yes
Shipping Cost: $2 to US, $6.55 to everywhere else
Sell other products: Yes [Lip Balm, Lip Tints, Solid Lotions, Sugar Scrubs, Soap, Argan Oil Hair Mist]
F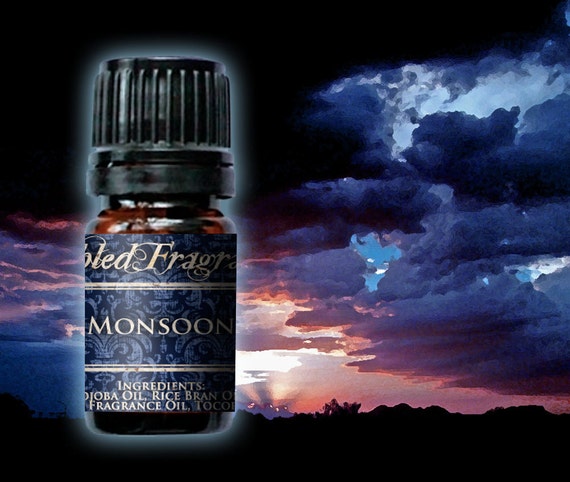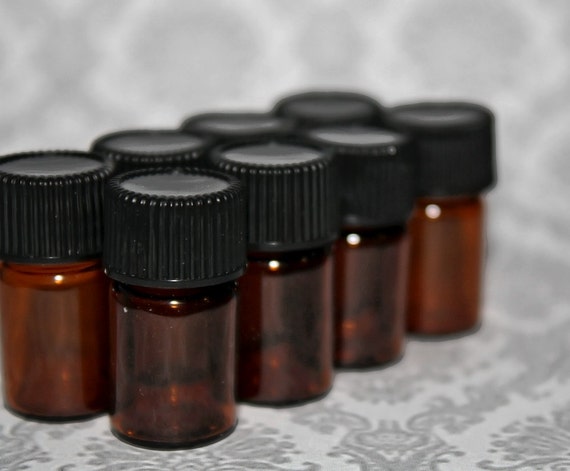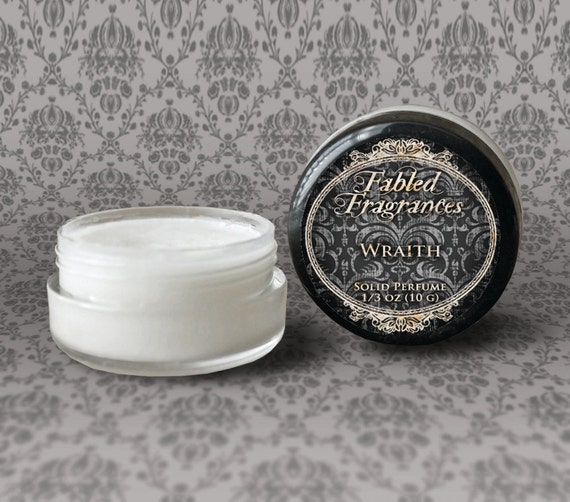 Full Sized Bottle: $12 for 5ml (Perfume Oil) ; $16 for 10g (Solid Perfume)
Average Price per ml: $2.40 (oil) ; $1.60 (solid)
Samples: Yes  [$5 for 1 2ml vial ; $13.75 for 3 ; $22 for 5 ; $39 for 10 (bigger number of samples available as well) || $6 for a mini jar of solid perfume – 3g ]
Custom Perfumes: No
International Shipping: Yes
Shipping Cost: $2.25 to US, $7 to Canada, $8.45 to Mexico, $9 to Australia and European Union, $8.75 to everywhere else
Sell other products: Yes [Lip Gloss, Lip Balm, Lip Scrub, Eye Shadow]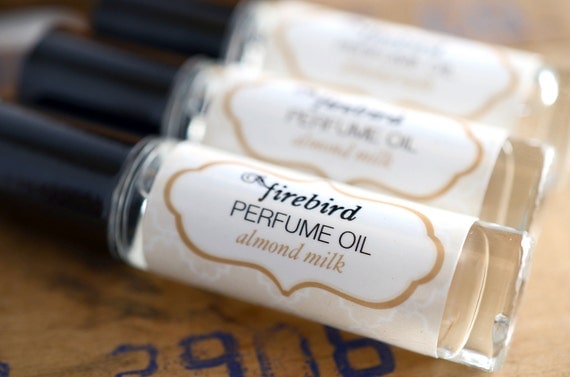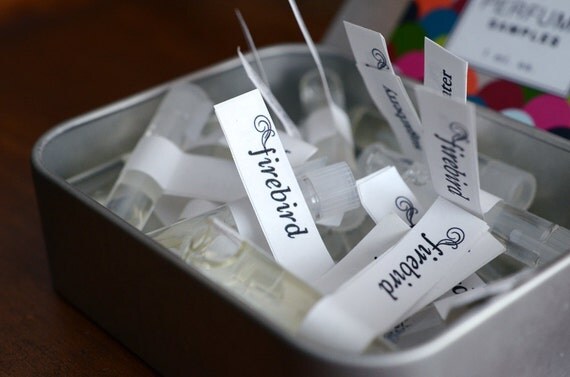 Full Sized Bottle: $10 for 9ml
Average Price per ml: $1.11
Samples: Yes  [$5 for a set of 3]
Custom Perfumes: No
International Shipping: Yes
Shipping Cost: $2 to US, $6.25 to everywhere else
Sell other products: Yes [Body Scrubs, Bath Salts, , Soap, Body Lotion, Lip Tints and Lip Balm]
For Strange Women [ Website || Etsy ]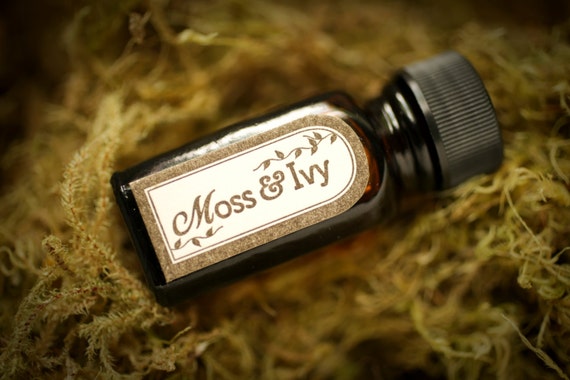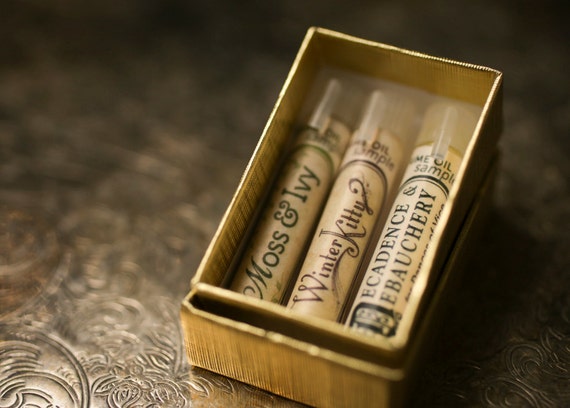 Full Sized Bottle: $40 for 7.3ml (price differs for other scents)
Average Price per ml: $5.47
Samples: Yes  [$6 for 1 ; $15 for 3 ; $45 for 9 ;  each vial is 0.5ml full || $48 for 15 0.1g solid perfume samples ]
Custom Perfumes: Yes [ $400 for 15ml ]
International Shipping: Yes
Shipping Cost: $4.20 to US, $9 to Canada, $10.20 to everywhere else
Sell other products: Yes [Solid Perfume Lockets, Perfume Amulets, Lip Balm]
Full Sized Bottle: $10 to $17 for 5ml
Average Price per ml: $2 to $3.40
Samples: Yes  [ $4.20 for a 1ml sample ]
Custom Perfumes: No
International Shipping: Yes
Shipping Cost: $6.30 to UK, $7.56 to Europe, $7.98 to everywhere else
Sell other products: Yes [Whipped Soap, Hair Conditioner, Body Whip, Bubbling Sugar Buff, Bath Bombs, Soap, Bath Grains, Wax Melts]
G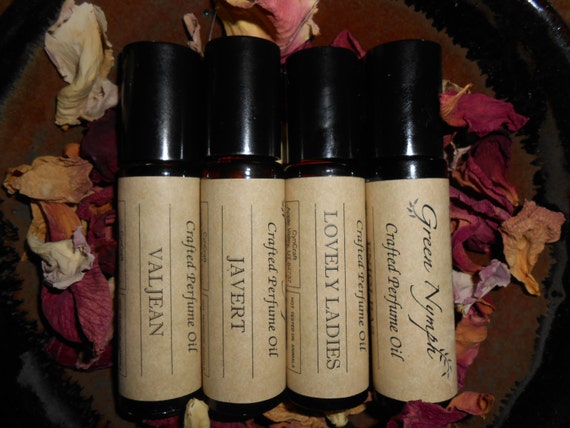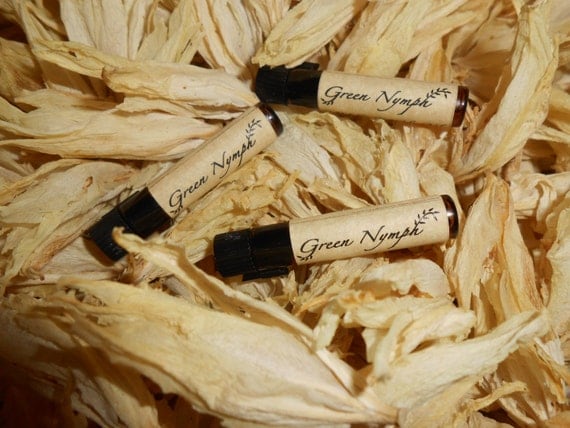 Full Sized Bottle: $9.99 for 10ml
Average Price per ml: $0.99
Samples: Yes  [$5.99 for 3 1ml samples ; various collections]
Custom Perfumes: No
International Shipping: Yes
Shipping Cost: $3.25 to US, $7.95 to everywhere else
Sell other products: Yes [Lip Balm, Body Salve, Bath Salts, Soy Wax Tarts, Body Lotion, Sensua Serum]
H
Full Sized Bottle: General Collection: $12 for 5ml ; Limited Edition: $15 for 5ml
Average Price per ml: $2.40 (GC) ; $3 (LE)
Samples: Yes  [1ml vial for $2.50 (GC) and $3 (LE)]
Custom Perfumes: Yes ($20 for a 5ml blend of 4 notes)
International Shipping: Yes
Shipping Cost (Bottles): $2.32 for US, $6.55 for everywhere else
Shipping Cost (Samples): Free for US, $5 for everywhere else
Sell other products: Yes [Body Butter, Body Lotion, Scrubs, Soap, Hair Oils, Bath Bombs (seasonal), Lip Balm (seasonal)]
Full Sized Bottle: $12 for 5ml
Average Price per ml: $2.40
Samples: Yes  [3 X 1 dram / 3.6ml vials for $13]
Custom Perfumes: No
International Shipping: Yes
Shipping Cost: $10 flat rate for everywhere (will be refunded or incur additional charges accordingly)
Sell other products: Yes [Body Oil, Sugar Polish, Soap and Lip Balm]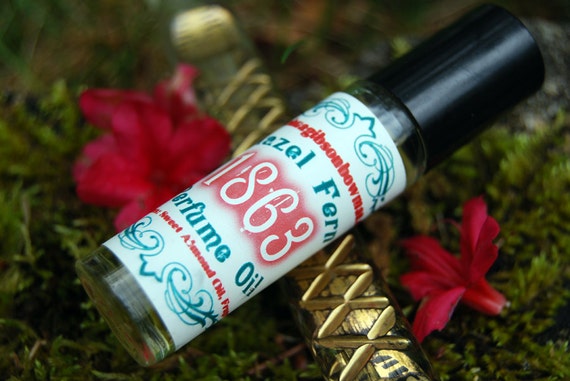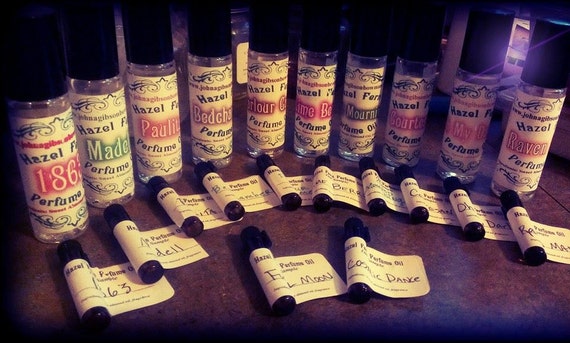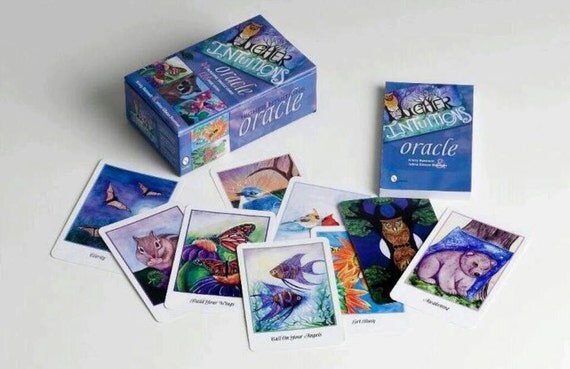 Full Sized Bottle: $10 for 9ml
Average Price per ml: $1.11
Samples: Yes  [$5 for a set of 3 1ml vials]
Custom Perfumes: No
International Shipping: Yes
Shipping Cost: $3 to US, $12 to Canada, $15 to everywhere else
Sell other products: Yes [Art prints, Oracle card decks and drawstring pouches]
I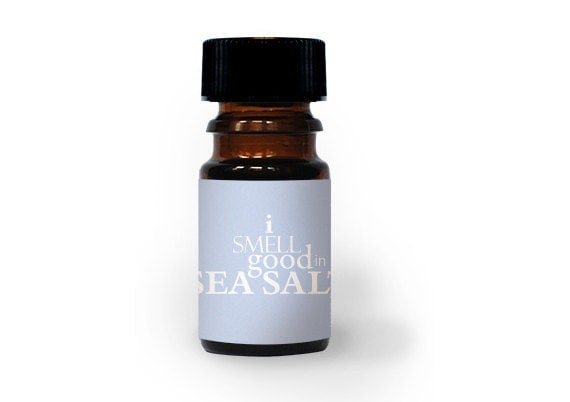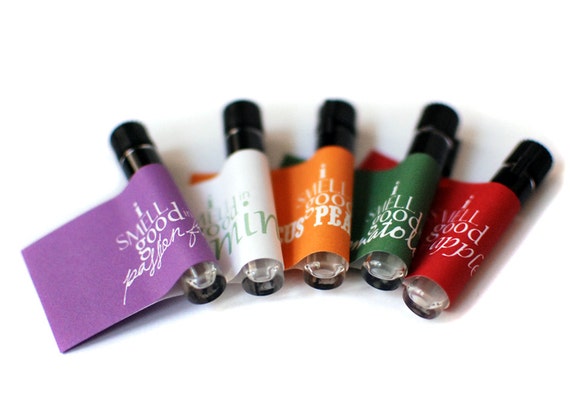 Full Sized Bottle: $10 for 6.5ml
Average Price per ml: $1.53
Samples: Yes  [$10 for a pack of 5, $32 for a pack of 20 ; comes in 1ml vials]
Custom Perfumes: No
International Shipping: Yes
Shipping Cost: $5.35 to US, $19.95 to Canada, $23.95 to everywhere else
Sell other products: No
L
Full Sized Bottle: $24.95 for 9.8ml
Average Price per ml: $2.54
Samples: Yes  [1.5ml for $5]
Custom Perfumes: Yes, but minimum cost is $300
International Shipping: Yes
Shipping Cost: Free to US, $6.24 and above to everywhere else
Sell other products: No
Full Sized Bottle: $9 for 8.8ml
Average Price per ml: $1.02
Samples: No
Custom Perfumes: No
International Shipping: Yes
Shipping Cost: $1.95 to US, $6.16 to Singapore
Sell other products: Yes (Lip Balm, Skin Cream, Soap, Bath Soak)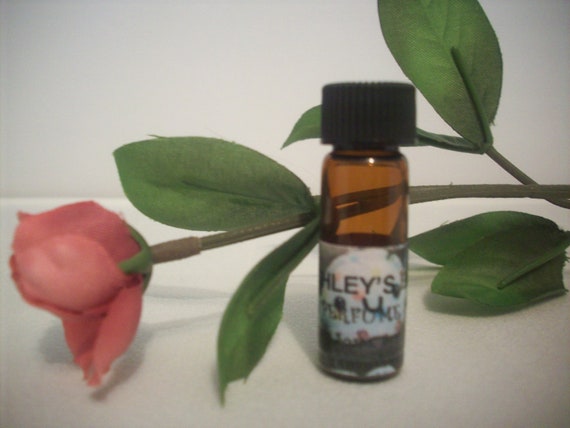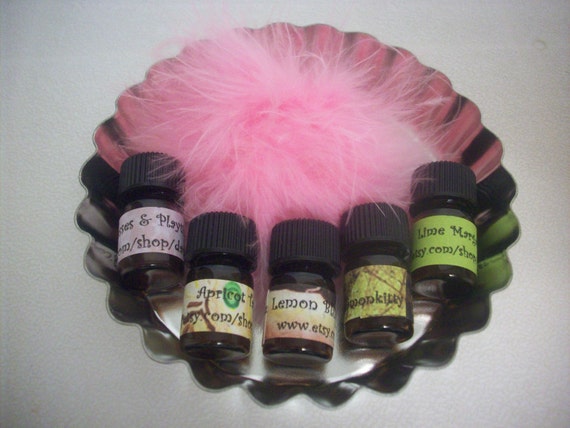 Full Sized Bottle: $4.95 for 1 dram / 3.69ml
Average Price per ml: $1.34
Samples: Yes [$2 for 5/8 dram / 2.3ml]
Custom Perfumes: No
International Shipping: Yes
Shipping Cost: $2.50 to US, contact for international shipping charges
Sell other products: Yes (Soap & Solid Perfumes)
M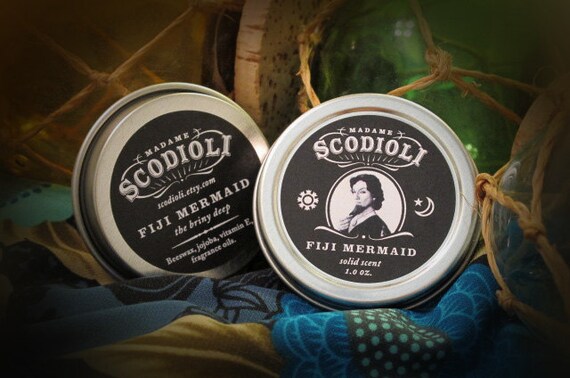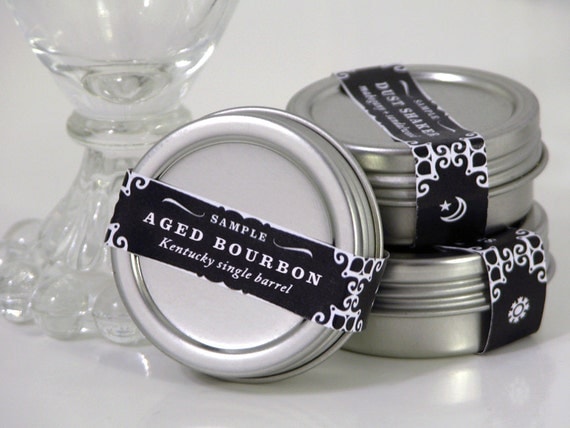 Full Sized Tin: $14 for 1oz solid perfume tin
Average Price per ml: $0.47
Samples: Yes [set of 3 solid perfume samples]
Custom Perfumes: No
International Shipping: Yes
Shipping Cost: $3 to US, $8 to Canada, $10 to everywhere else
Sell other products: Yes (Soap, Shaving Soap, Aftershave, Beard Tonic, Tattoo Salve)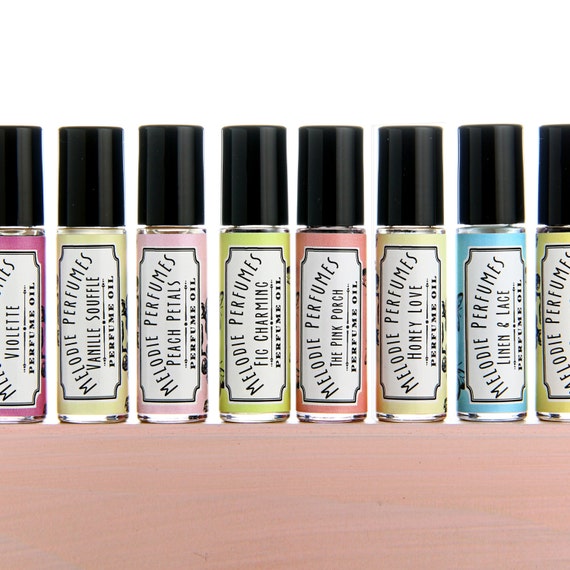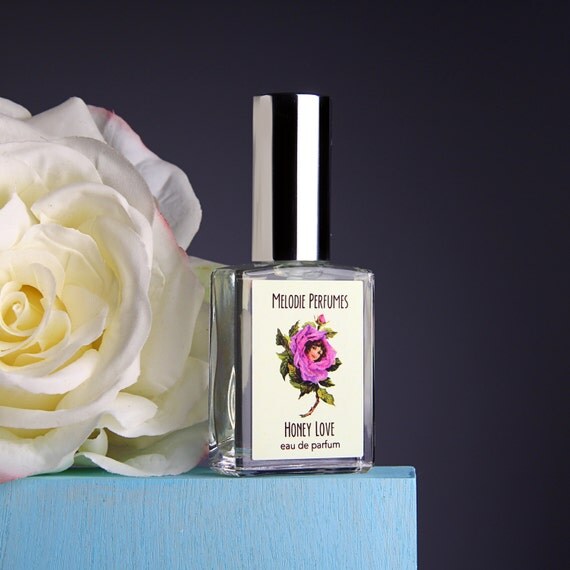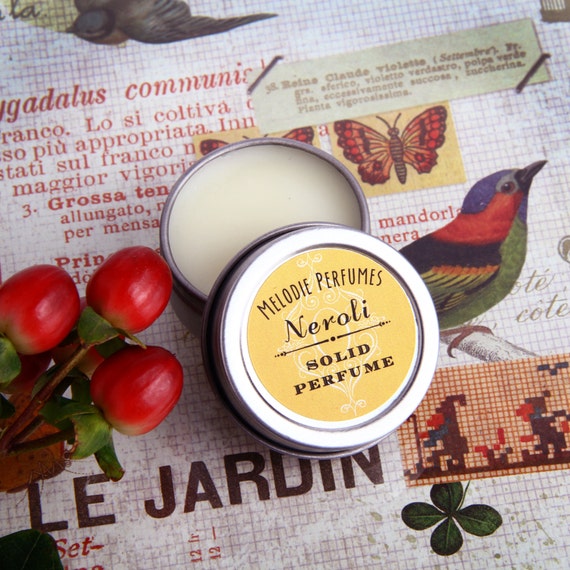 Full Sized Tin: $15 for 5ml (Perfume Oil) ; $18.50 for 14.7ml (Perfume Spray)
Average Price per ml: $3 (oil) ; $1.25 (spray)
Samples: Yes [$12 for 2 1 dram / 3.7ml Eau De Parfum samples]
Custom Perfumes: No
International Shipping: Yes
Shipping Cost: Free to US, $8.50 to Canada, $11.50 to everywhere else
Sell other products: Yes (Soap, Solid Perfume, Lip Balm, Skincare, Candles)

Full Sized Bottle / Tube: $10 for 5ml ; $18 for 10ml ; $30 for 15ml ; $7.50 for 0.15oz solid perfume
Average Price per ml: $1.50 – $2 (Oil) ; $1.69 (solid)
Samples: Yes  [$2.50 for a 1ml sample ; $10 for a set of 5 samples]
Custom Perfumes: No
International Shipping: Yes
Shipping Cost: $2.50 to US, $7.50 to everywhere else
Sell other products: No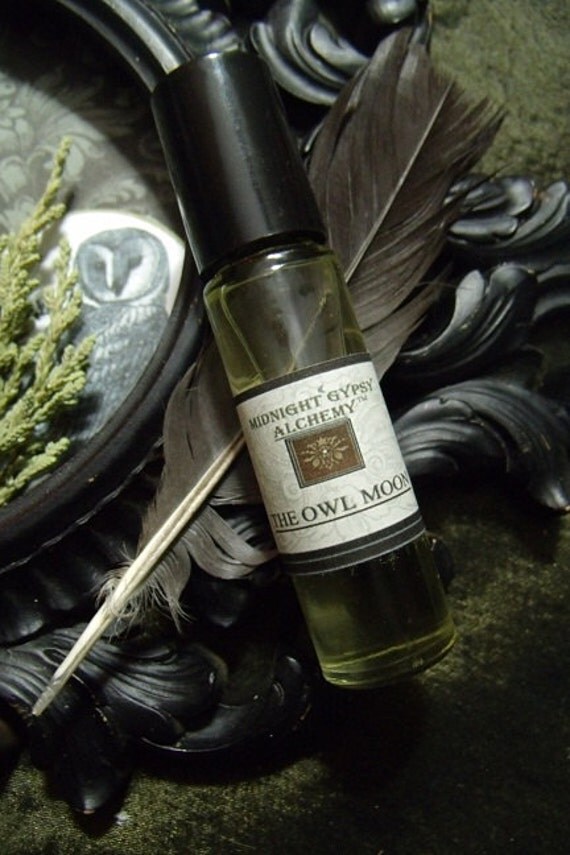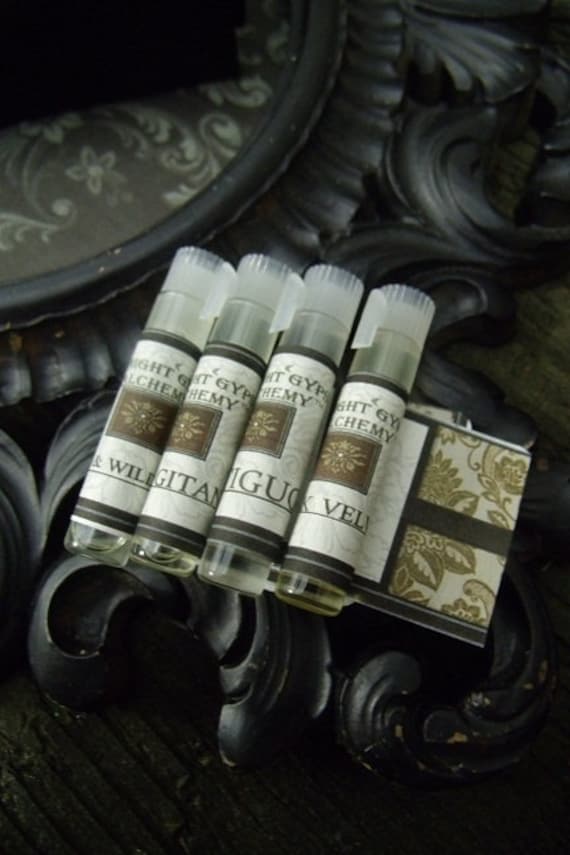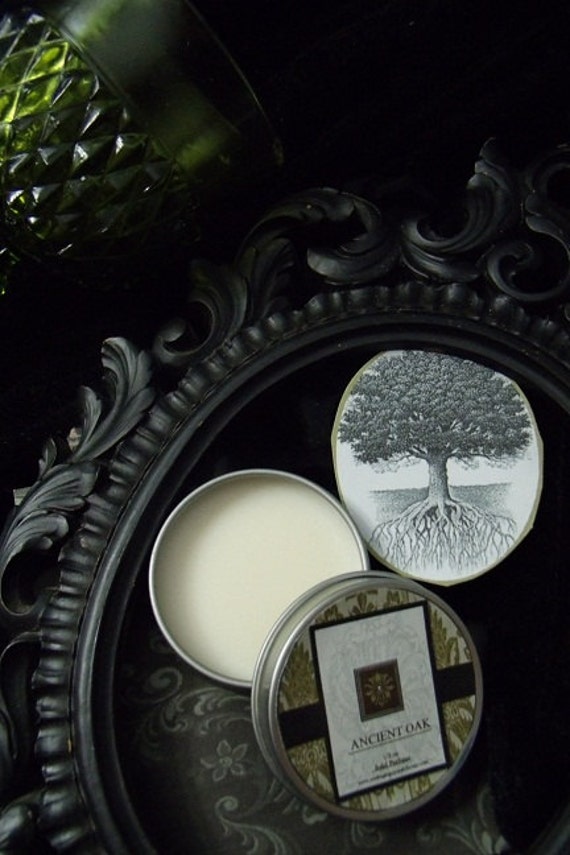 Full Sized Bottle / Tin: $13.95 for 9.8ml , $16.95 for 14.7ml (Perfume Oil) ; $9.95 for 1/2 oz (Solid Perfume)
Average Price per ml: $1.15 – $1.42 (Oil) ; $0.67 (Solid)
Samples: Yes  [$3.95 for 0.9ml sample vial – various scents]
Custom Perfumes: No
International Shipping: Yes
Shipping Cost: Free shipping everywhere
Sell other products: Yes [Solid Perfume]
N
Full Sized Bottle: General Collection: $18 for 5ml ; Limited Collection: $20 for 5ml
Average Price per ml: $3.60 (GC) ; $4 (LE)
Samples: Yes [$24 for a pack of 6 1ml samples ; individual samples available at $5 for some scents]
Custom Perfumes: No
International Shipping: Yes
Shipping Cost: $6 to US, $20.55 to Canada, $24.75 to everywhere else
Sell other products: No
O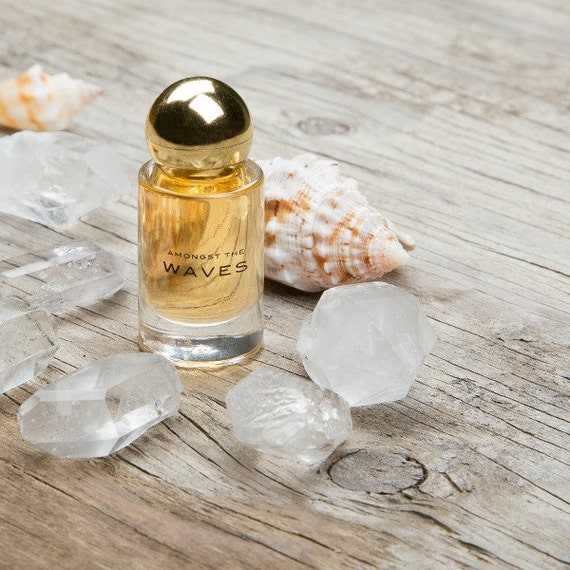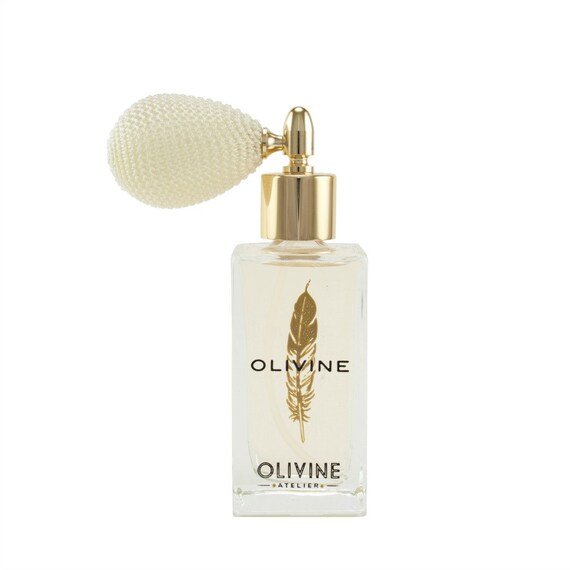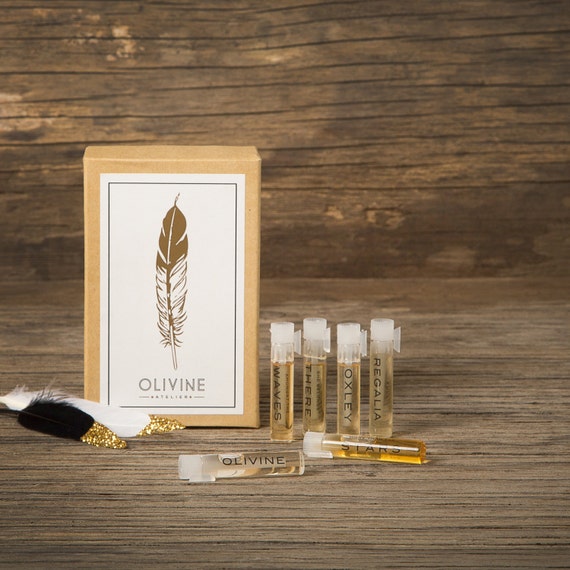 Full Sized Bottle: $48 for 5ml (Perfume Oil) | $80 for 50ml (Eau de Parfum)
Average Price per ml: $9.60 (Oil) | $1.60 (Spray)
Samples: Yes [$5 for 0.5ml of Perfume Oil or 4ml of Eau de Parfum ; $30 for a set of 7]
Custom Perfumes: No
International Shipping: Yes (not for Eau de Parfum)
Shipping Cost (Bottle): $5 to US, $15 to everywhere else
Shipping Cost (Sample): $4 to US, $12 to everywhere else 
Sell other products: Yes [Lip Gloss, Body Lotion]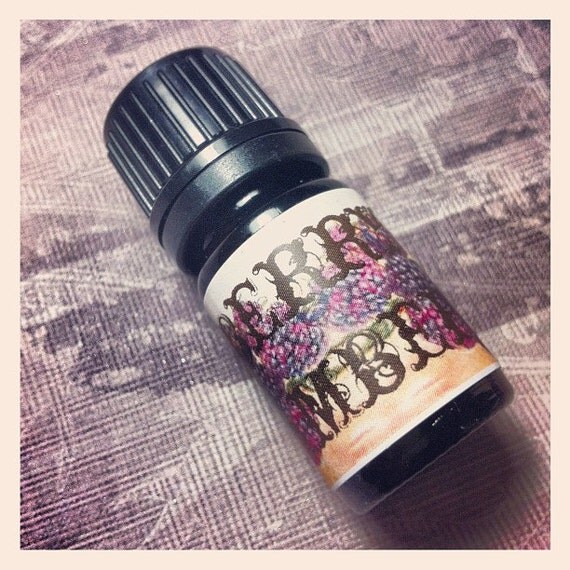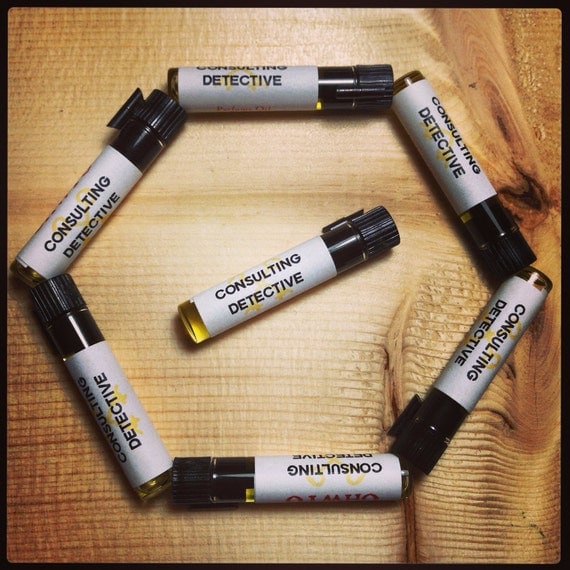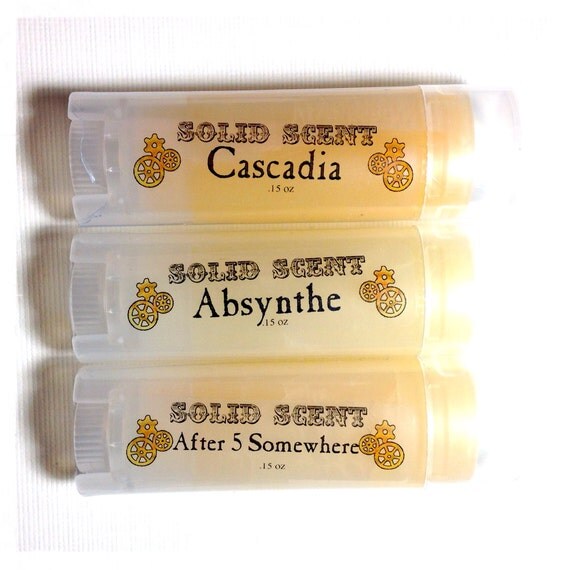 Full Sized Bottle / Tube: $11 for 5ml ; $6 for solid perfume 0.15oz
Average Price per ml: $2.20 (Oil) ; $1.35 (Solid)
Samples: Yes  [$4.75 for a 2ml sample; $1.10 for a random 1ml sample]
Custom Perfumes: No
International Shipping: Yes
Shipping Cost (Bottle): $2.75 to US, $3.50 to Canada, $4 to everywhere else
Shipping Cost (Sample): $2.25 to US, $3 to Canada, $3.50 to everywhere else
Sell other products: Yes [Solid Perfume, Lip Balm, Soap, Oil Spray, Body Cream, Soothing Salve, Exfoliating Scrub]
P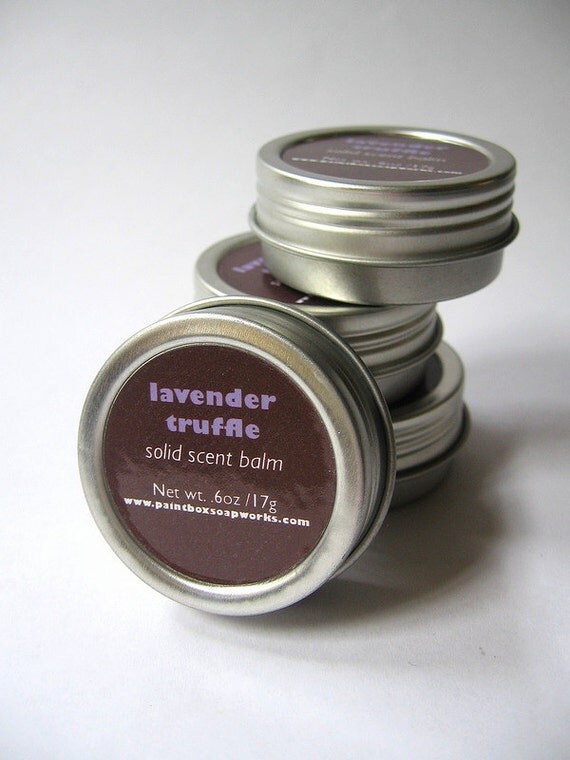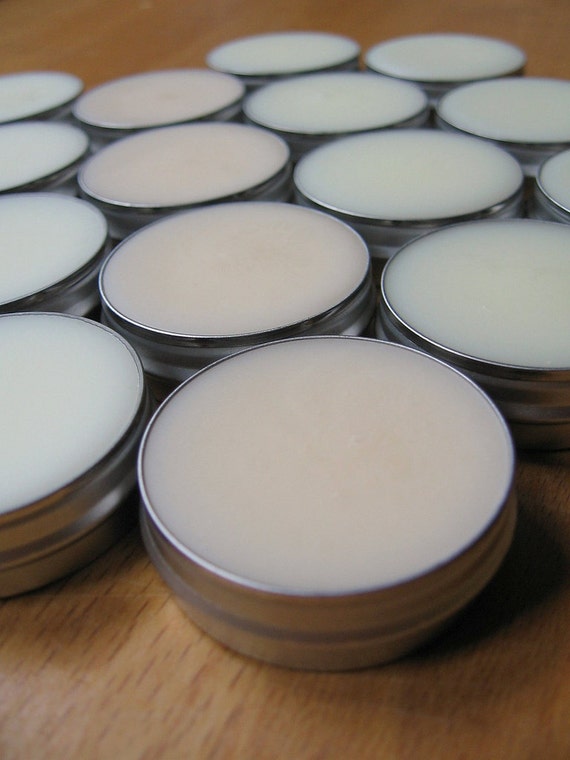 Full Sized Tin: $9 for 0.6oz (solid perfume)
Average Price per ml: $0.50
Samples: No
Custom Perfumes: No
International Shipping: Yes
Shipping Cost: $3 to US, $8 to Canada, $12 to everywhere else
Sell other products: Yes [Facial Scrub, Sugar Scrub, Coconut-Free Soap, Glycerin Soap, Shaving Soap, Wax Tart, Body Lotion, Hand & Cuticle Butter]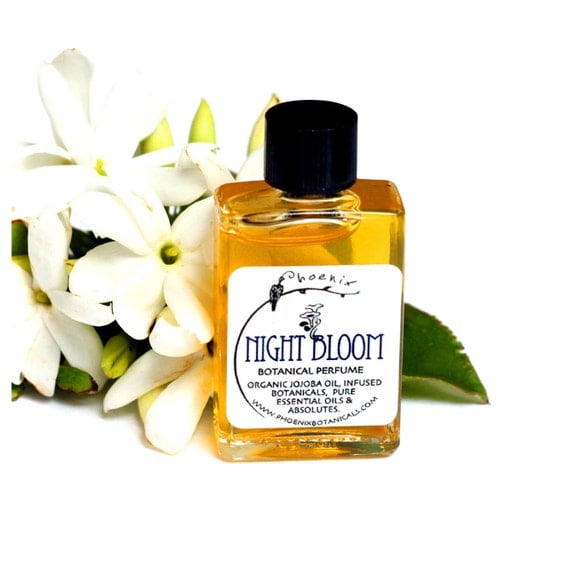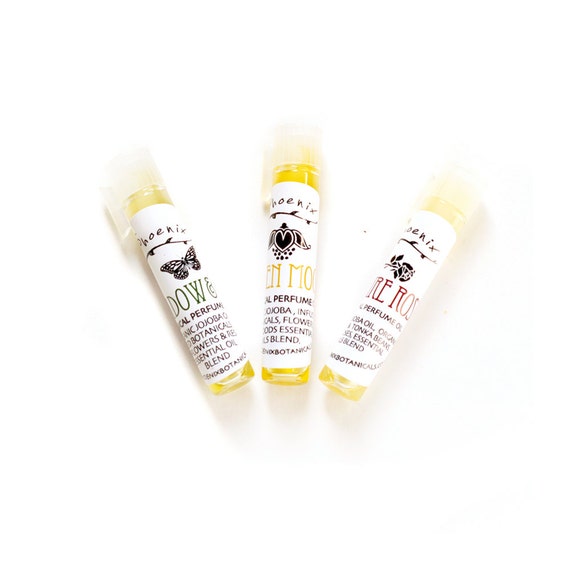 Full Sized Bottle: $16 to $28 for 4ml (prices differ according to blend and size)
Average Price per ml: $4 – $7
Samples: Yes  [$6 for 1 sample 1ml vial ; $30 for 6 samples]
Custom Perfumes: No
International Shipping: Yes
Shipping Cost: $3.50 to US, $8 to Canada, $9 to everywhere else
Sell other products: Yes [Lip Balm, Lip Tints, Herbal Balm, Body Butter, Massage & Body Oil, Face Toner, Face & Eye Cream]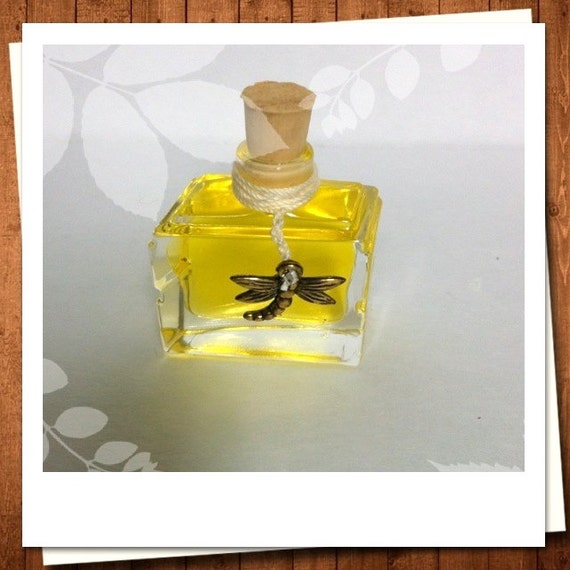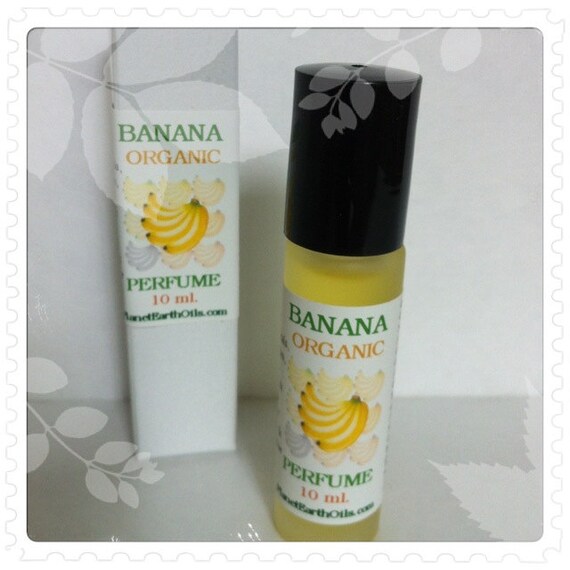 Full Sized Bottle: $29 for 10ml
Average Price per ml: $2.90
Samples: Yes  [various 3ml samples priced around $9 to $12]
Custom Perfumes: No
International Shipping: Yes
Shipping Cost: Free to US, $7 to everywhere else
Sell other products: Yes [Mud Body Wraps, Body Mist, Body Oil, Perfume Necklaces]
Full Sized Bottle: $12.50 for 5ml (GC & LE)
Average Price per ml: $2.50
Samples: Yes  [$12.50 for a set of 6 1ml vials]
Custom Perfumes: No
International Shipping: Yes
Shipping Cost: $4.32 to US, $8.16 to everywhere else
Free Shipping: For orders above $75
Sell other products: No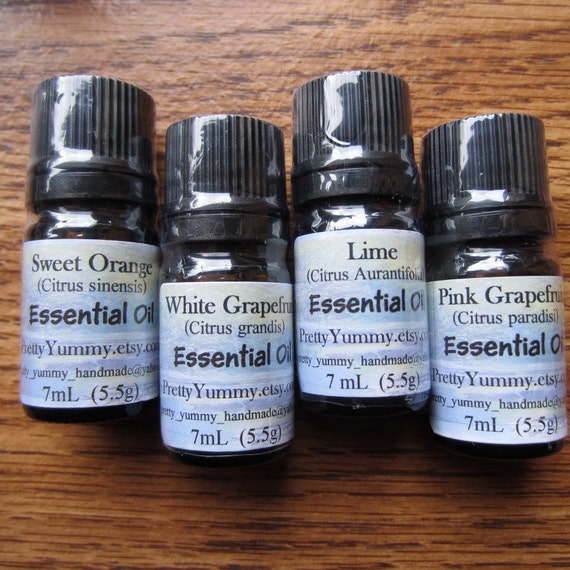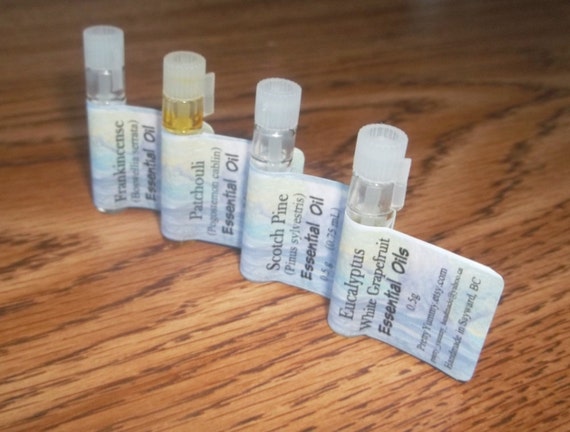 Full Sized Bottle: $5.68 for 10ml
Average Price per ml: $0.56
Samples: Yes  [$1.42 for 0.75ml vial]
Custom Perfumes: No
International Shipping: Yes
Shipping Cost (Bottle): $7.99 to US, $20.30 to Canada, $20.68 to everywhere else
Shipping Cost (Sample): $1.50 to Canada, $3.76 to US, $6.11 to everywhere else
Sell other products: Yes (Face Spray, Incense, Melts, Massage Oils, Bath Salts, Bath Oils, Soap, Aftershave, Body Lotion, Body Butter, Lip Balm]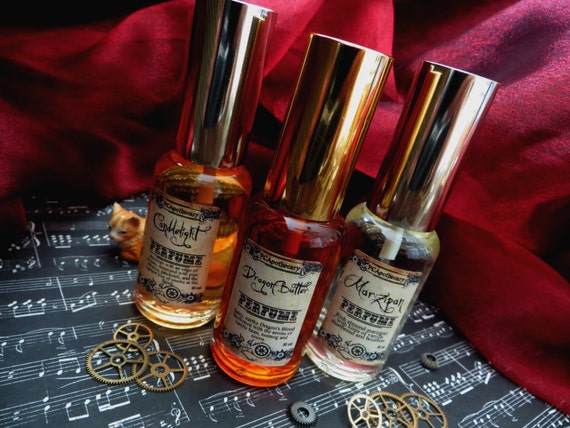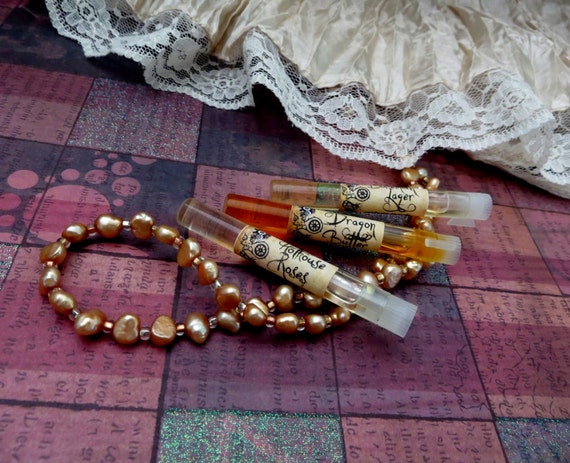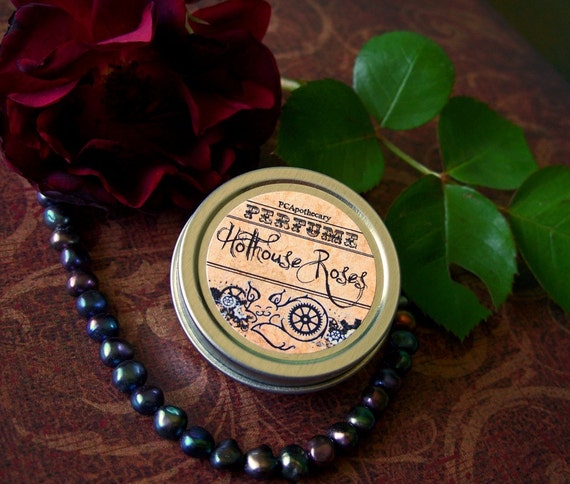 Full Sized Bottle / Tin: $20 for 15ml (Perfume Spray) | $9 for 0.25oz (Solid Perfume)
Average Price per ml: $1.33 (Spray) ; $1.21 (Solid)
Samples: Yes  [$12 for 6 1.5ml vials (Fluid Perfume)]
Custom Perfumes: No
International Shipping: Yes (only for solid perfume)
Shipping Cost (Fluid Perfume): $4.50 to US
Shipping Cost (Solid Perfume): $3 to US, $9 to everywhere else
Sell other products: Yes [Body Butters, Sugar Scrubs, Whipped Soap, Sculptures, Sketches, Art Magnets]
Q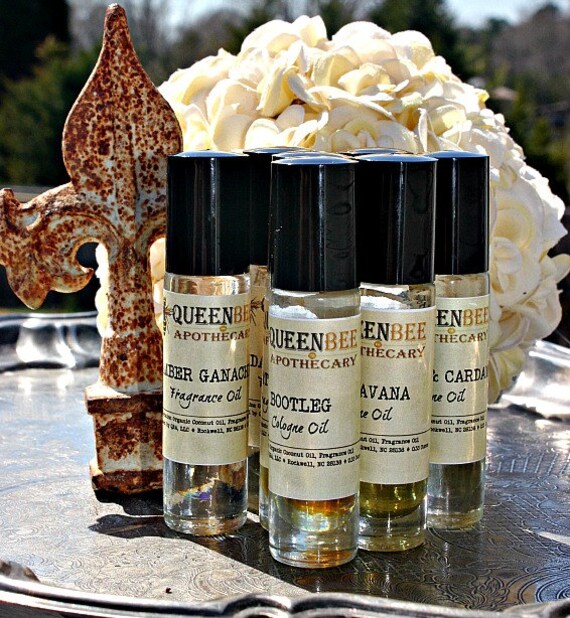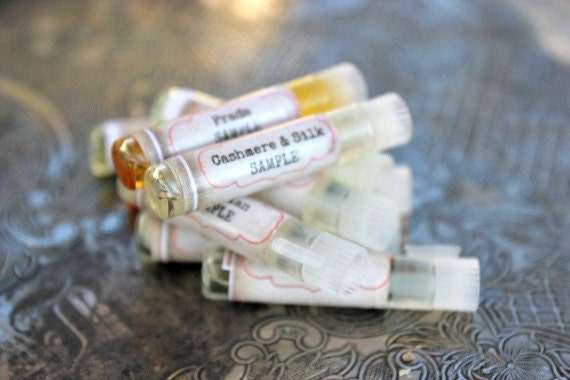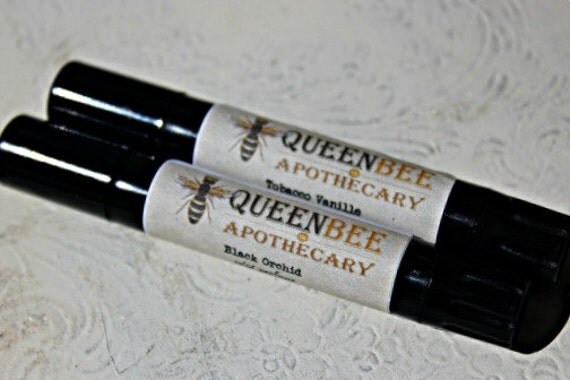 Full Sized Bottle: $7 for 9.8ml
Average Price per ml: $0.71
Samples: Yes  [$2 for 1 1ml vial ; $9 for 5 1ml vials]
Custom Perfumes: No
International Shipping: Yes
Shipping Cost: $2.50 to US, $7.50 to everywhere else
Sell other products: Yes [Lip Balm, Lip Tints, Soaps, Lotions, Body Balms, Body Butters, Hair Care, Skin Care, Flavored Body Oil]
R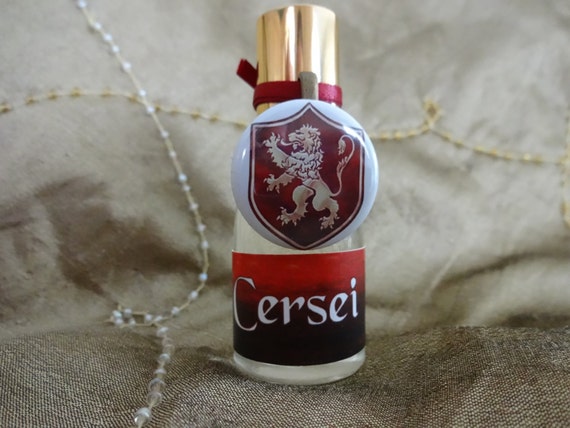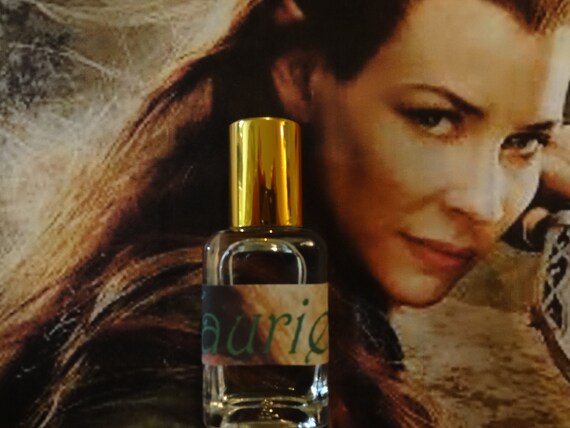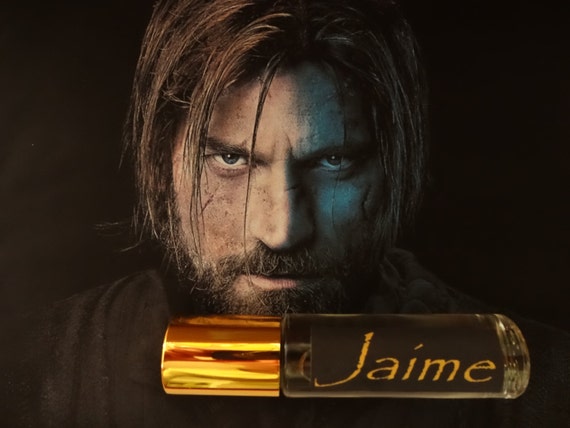 Full Sized Bottle: $8.95 for 14.7ml
Average Price per ml: $0.60
Samples: Yes [$1.75 for a 2ml vial]
Custom Perfumes: No
International Shipping: Yes
Shipping Cost: $2.75 to US, $9 to Canada, $12.75 to everywhere else
Sell other products: [Soap, Aftershave, Body Wash, Candles, Rune Stones, White Magic products, Loose Tea]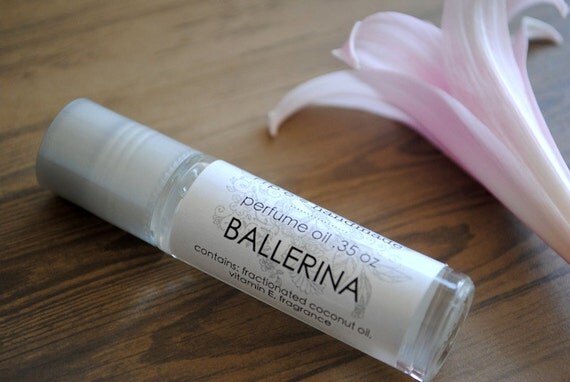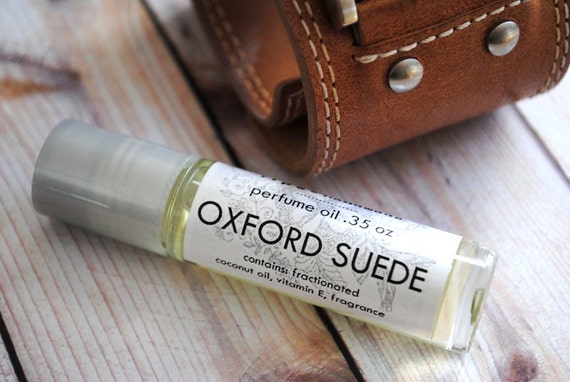 Full Sized Bottle: $10.50 for 10.3ml
Average Price per ml: $1.01
Samples: No
Custom Perfumes: No
International Shipping: Yes
Shipping Cost: $1.99 to US, $7 to everywhere else
Sell other products: [Solid Perfume, Body Cream, Body Mist, Salt Soaks, Facial Toner, Lip Balm, Lip Scrub, Cuticle Oil, Aftershave]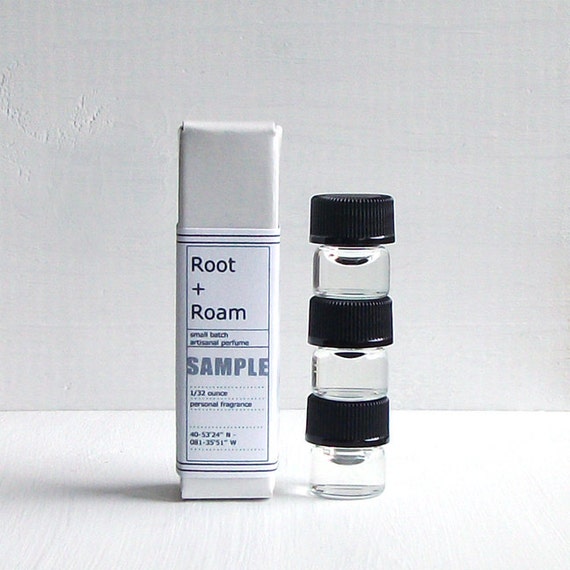 Full Sized Bottle: $10.75 for 7ml
Average Price per ml: $1.53
Samples: Yes  [

$12.25 for a set of 3

]
Custom Perfumes: No
International Shipping: Yes
Shipping Cost: $3.25 to US, $8.75 to Canada, $9.75 to everywhere else
Sell other products: No

 (prices listed on the site in Canadian dollars; I've converted them to USD here for reference)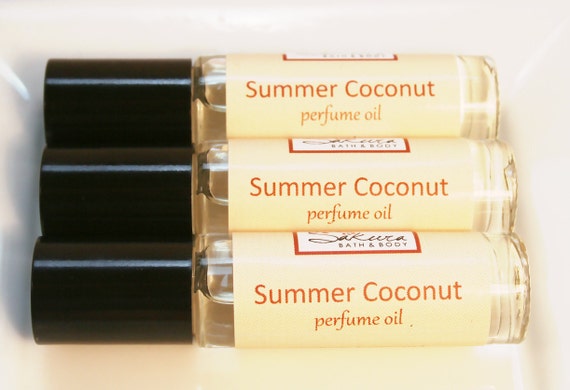 Full Sized Bottle: $9.95 for 10ml
Average Price per ml: $0.99
Samples: Yes  [$3.95 for an individual 2ml vial ; $8.95 for a set of 3 ; $14.95 for a set of 6]
Custom Perfumes: No
International Shipping: Yes
Shipping Cost: $3.25 to US, $6.95 to Canada & Mexico, $$7.95 to everywhere else
Sell other products: Yes [Body Butter, Body Lotion, Decorative Soap, Lip Balm, Sugar Scrub, Body Spray, Whipped Soap, Soap, Shaving Soap, Moustache Wax]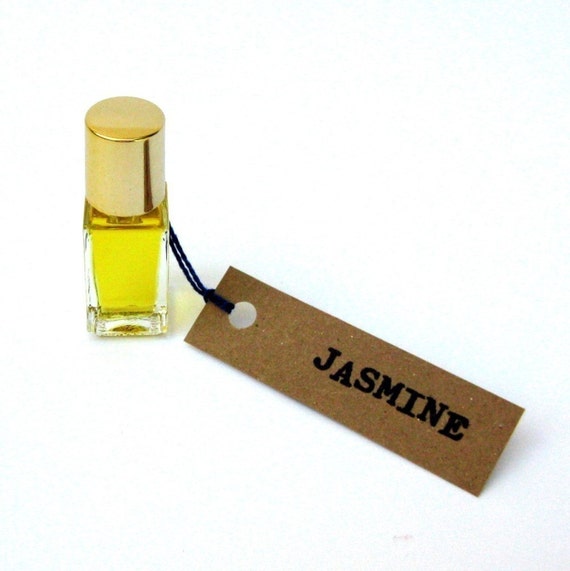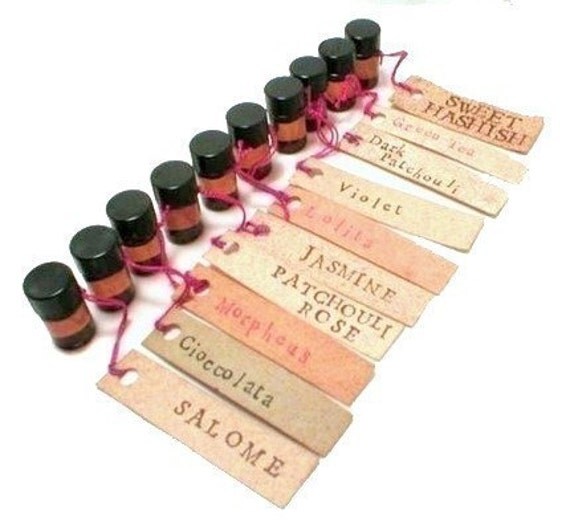 Full Sized Bottle: $12 for 3.69ml ; 2 for $22
Average Price per ml: $2.98 – $3.25
Samples: Yes  [$14 for a pack of 10 1ml samples]
Custom Perfumes: No
International Shipping: Yes
Shipping Cost (Bottle): $2.50 to US, $6.50 to everywhere else
Shipping Cost (Sample Set): $2.50 to US, $$7 to Canada, $9 to everywhere else
Sell other products: No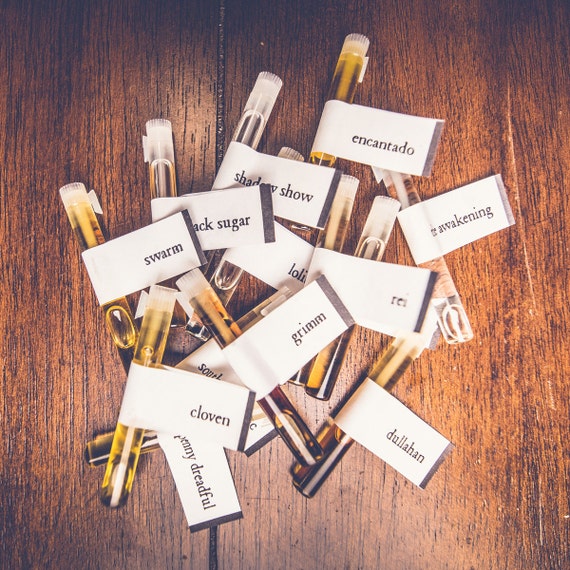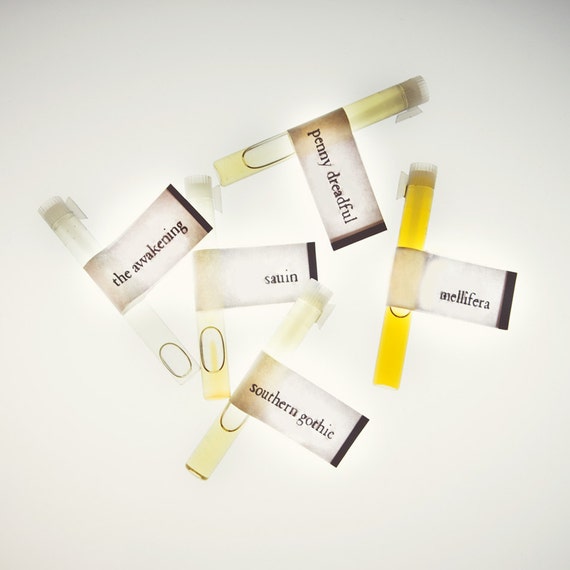 Full Sized Bottle: $13 for 5.5mL or $20 for 10mL roll-on
Average Price per ml: $2.07
Samples: Yes  [ $12 for a set of 5 ]
Custom Perfumes: No
International Shipping: Yes
Shipping Cost : $2.50 to US, $7.50 to Canada, $9.50 to everywhere else
Sell other products: Yes [Shower Gels (coming soon!)]
Full Sized Bottle: $9 to $18 for 5ml
Average Price per ml: $1.80 – $3.60
Samples: Yes  [Set of 3 1.5ml samples, Set of 6 1.5ml samples]
Custom Perfumes: No
International Shipping: Yes
Shipping Cost: $2.01 to US, $9.15 to everywhere else
Sell other products: Yes (Body Cream, Body Oil, Whipped Soap, Bath Soaks, Facial Care, Home Fragrance]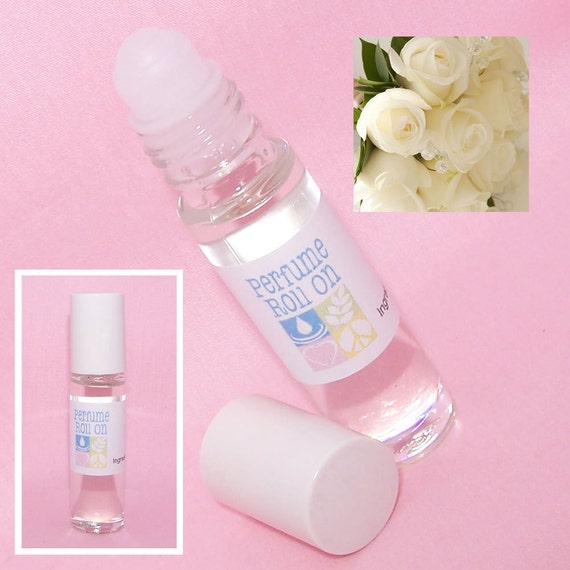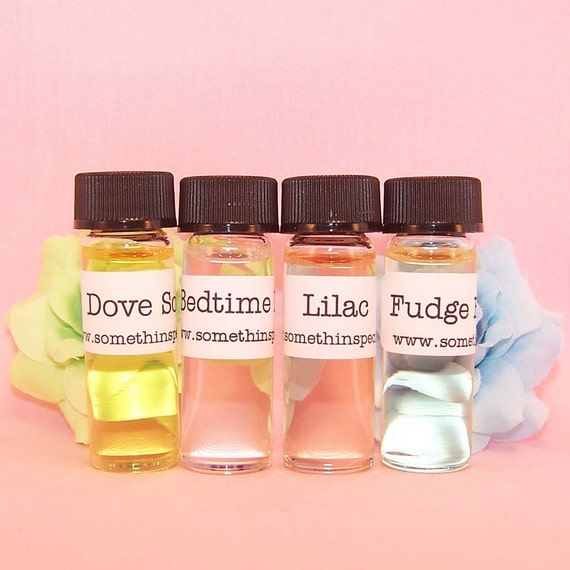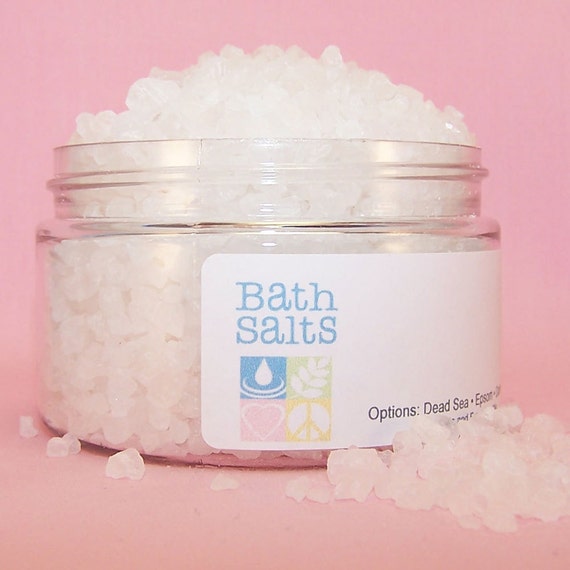 Full Sized Bottle: $8 for 7.4ml (Perfume oil) ; $7 for 9.85ml (Dry Oil Perfume Spray Mist)
Average Price per ml: $1.08 (Perfume oil) ; $0.71 (Mist)
Samples: Yes  [ $4 for one 3.69ml vial ; $12 for four 3.69ml vials ]
Custom Perfumes: No
International Shipping: Yes
Shipping Cost: Free to US, $5 to everywhere else
Sell other products: Yes (Soy wax melts, bath salts]
Full Sized Bottle: $9 for 9ml bottle
Average Price per ml: $1
Samples: Yes  [available on a rotating basis]
Custom Perfumes: Yes [$26 each for a 30ml perfume oil ; various customs available including a Custom Personality Fragrance]
International Shipping: Yes
Shipping Cost: $6 to US, $40.75 to everywhere else (email for first class international charges)
Sell other products: Yes [Body Butter, Baby Cream]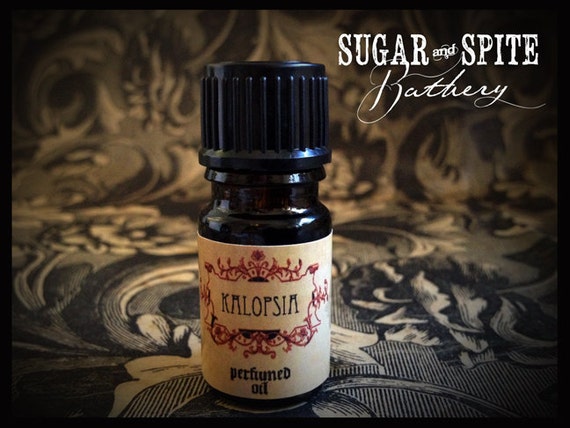 Full Sized Bottle: $12 for 5ml
Average Price per ml: $2.40
Samples: Yes [Set of 3 1ml vials]
Custom Perfumes: No
International Shipping: Yes (Canada)
Shipping Cost: $2.75 to US, $3.50 to Canada
Sell other products: No
Full Sized Bottle: $32 for 10ml (Perfume Oils) ; $18 for 10ml (Eau de Parfum) ; $48 for 30ml (Eau De Parfum) ; $6.50 for 5ml (Solid Perfume) ; $12 for 10ml (Solid Perfume)
Average Price per ml: $3.20 (Oil) ; $1.60 – $1.80 (Spray) ; $1.30 (Solid)
Samples: No
Custom Perfumes: Yes [$65 for Perfume Oil ; $65 for Eau De Parfum ; $32 for Solid Perfume ; $48 for a tester's kit of 12 single notes & supples ]
International Shipping: Yes (Australia/New Zealand, Canada, United Kingdom, France, Germany, Hong Kong, Mexico, Poland, and Russia. Get in touch prior to ordering for other countries.)
Shipping Cost: $3.50 to US, $15 to everywhere else
Sell other products: Yes [Lip Shimmers and Lollipops in gift sets]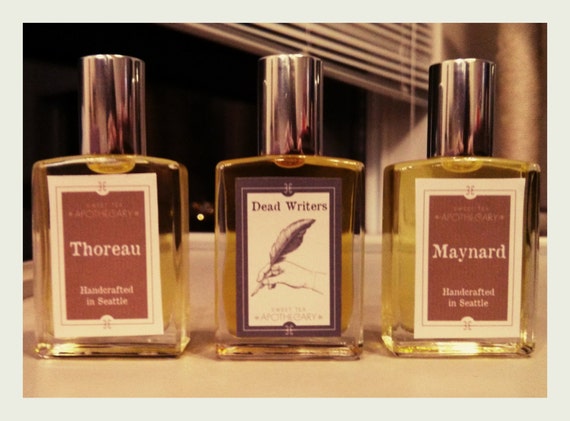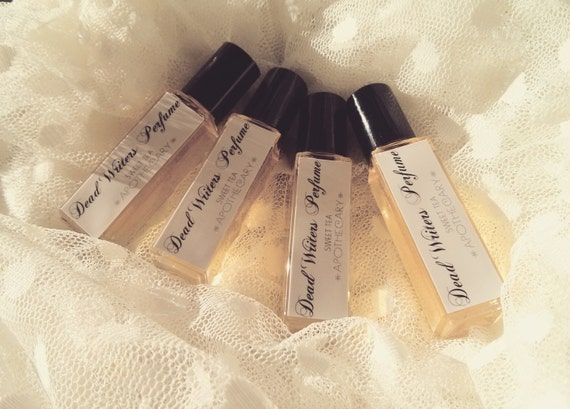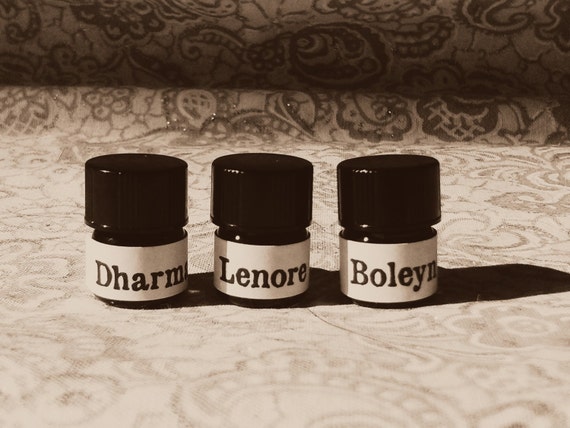 Full Sized Bottle: $28 for 8ml ; $40 for 15ml
Average Price per ml: $2.66 – $3.50
Samples: Yes  [$9 for 3 1.5ml vials]
Custom Perfumes: No
International Shipping: Yes
Shipping Cost: $2.50 to US, $7.50 to Canada, $9.50 to everywhere else
Sell other products: No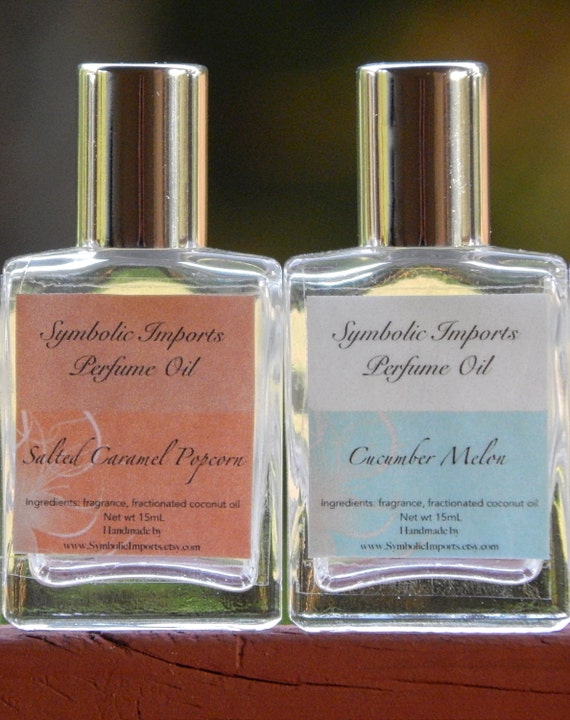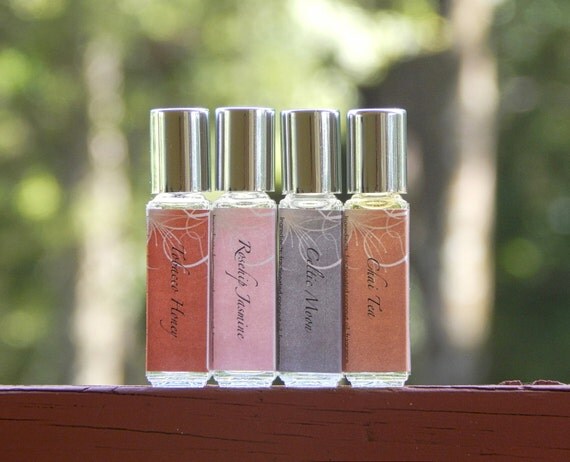 Full Sized Bottle: $10 for 8ml
Average Price per ml: $1.25
Samples: No
Custom Perfumes: No
International Shipping: Yes
Shipping Cost: $3.50 to US, $7.65 to Canada, $8.88 to Australia and UK, $10 to everywhere else
Sell other products: Yes [Soap, Lip Balm, Sugar Scrub and Bath Soak]
T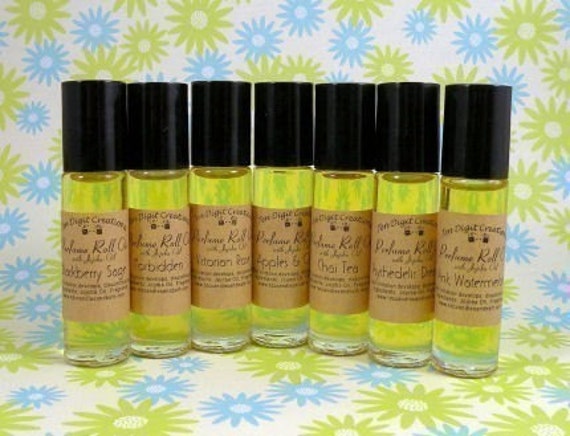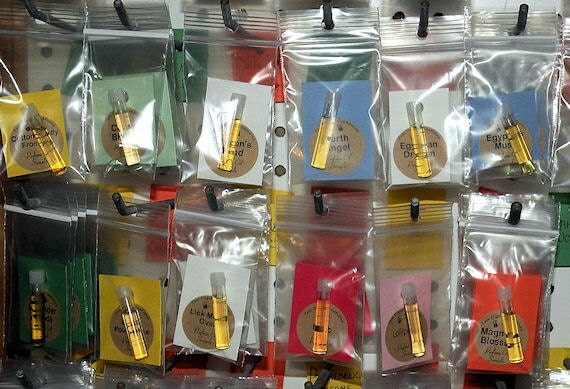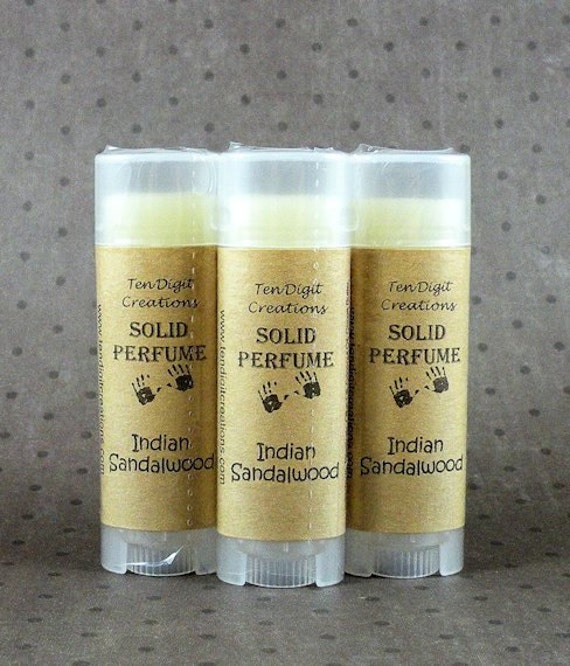 Full Sized Bottle: $8 for 9.8ml
Average Price per ml: $0.81
Samples: Yes [$10 for 5 samples]
Custom Perfumes: No
International Shipping: Yes
Shipping Cost: $2.75 to US, $7 to everywhere else
Sell other products: Yes [Wax Tarts, Soap, Body Butter, Body Lotion, Sugar Scrubs, Lip Balm, Solid Perfume, Incense, Body Spray, Body Wash]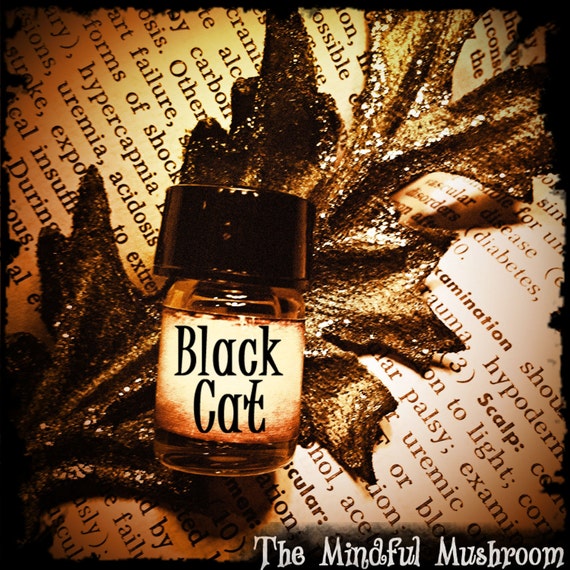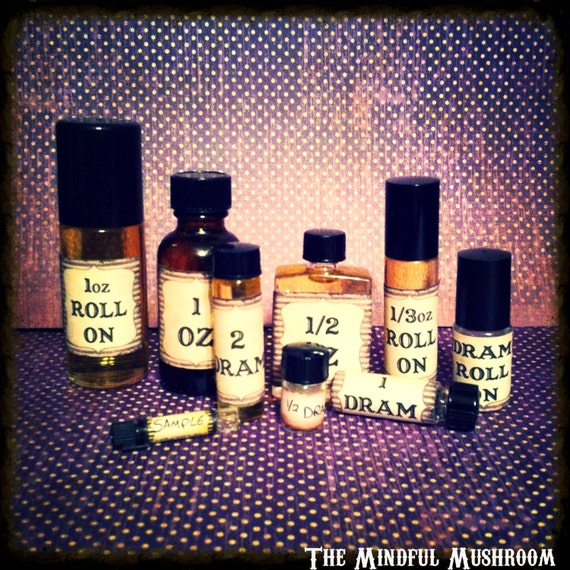 Full Sized Bottle: $5 – $6 for 1.84ml
Average Price per ml: $2.71 – $3.20
Samples: Yes [$3 for 1.2ml vial]
Custom Perfumes: No
International Shipping: Yes
Shipping Cost: $4 to US, $9 to Canada, $11 to everywhere else
Sell other products: No
V

(same site as Nocturne Alchemy)
Full Sized Bottle: $18 for 5ml
Average Price per ml: $3.60
Samples: Yes [$24 for 6 1ml vials]
Custom Perfumes: No
International Shipping: Yes
Shipping Cost: $6 to US, $20.55 to Canada, $24.75 to everywhere else
Sell other products: No
Full Sized Bottle: $16 for 5ml
Average Price per ml: $3.20
Samples: Yes [$20 for 6 1ml vials]
Custom Perfumes: No
International Shipping: Yes
Shipping Cost: $2.32 to US, $6.55 to everywhere else
Sell other products: Yes [Soap, Scrub, Body Cream, Custom Body Scrub]
Violette Market [ Website | Etsy ]
Full Sized Bottle: $18 for 5ml
Average Price per ml: $3.60
Samples: No
Custom Perfumes: No
International Shipping: Yes
Shipping Cost: $4 to US, email for international shipping cost
Sell other products: No
W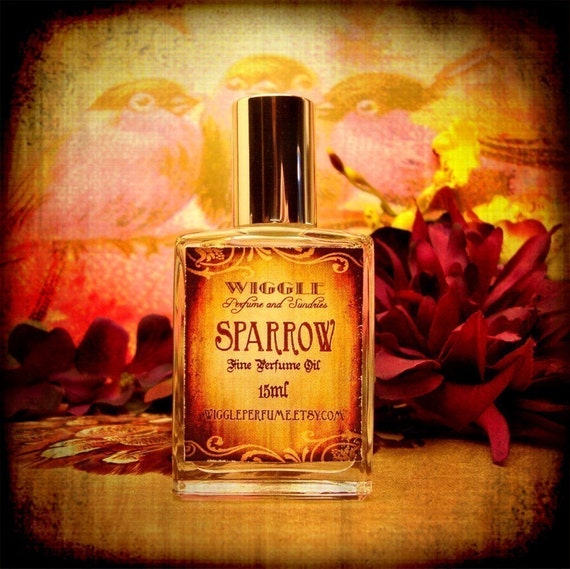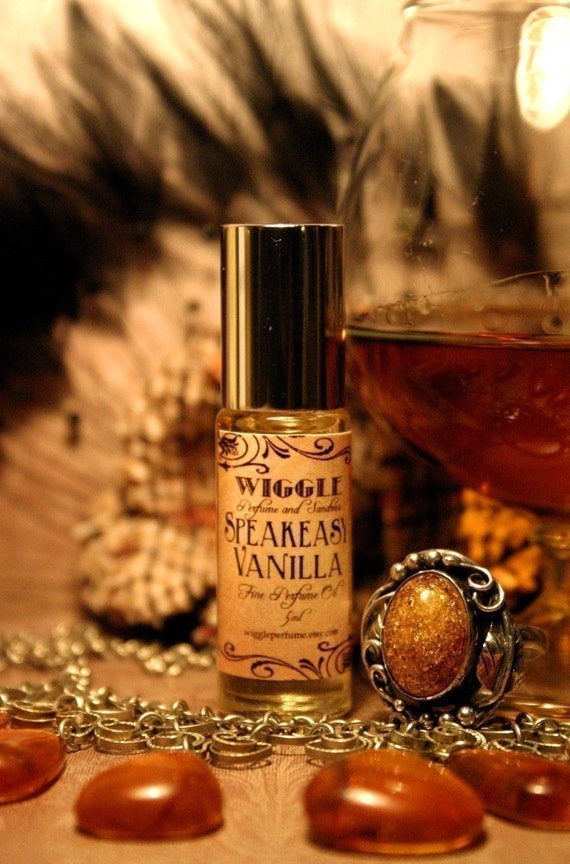 Full Sized Bottle: $15 for 5ml ; $39 for 15ml
Average Price per ml: $2.60 to $3
Samples: Yes  [ $3 for a 1ml vial ; $7.50 for three 1ml vials ]
Custom Perfumes: No
International Shipping: Yes
Shipping Cost: $2.75 to US, $5.50 to everywhere else
Sell other products: No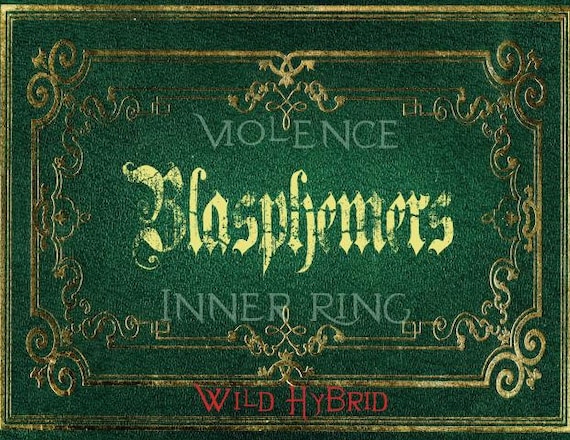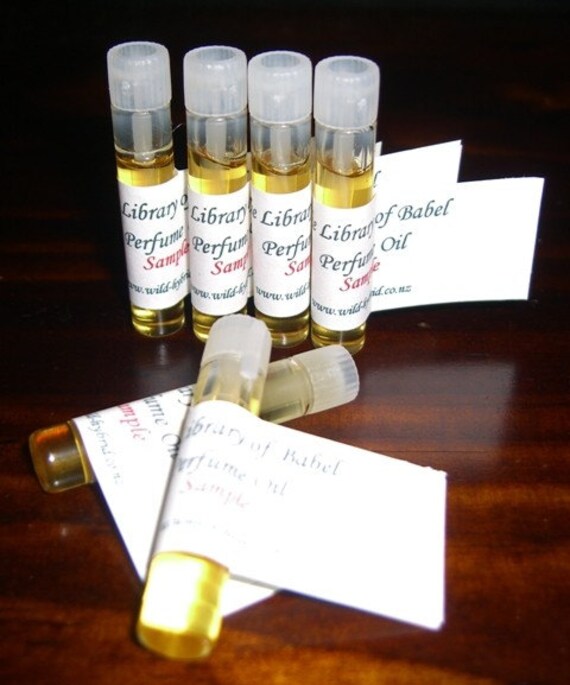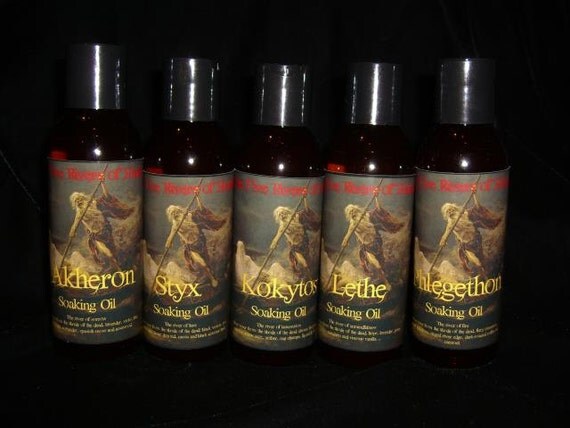 Full Sized Bottle: $12.96 – $21.60 for 5ml
Average Price per ml: $2.59 to $4.32
Samples: Yes  [ $12 for a set of 5 1ml vials ]
Custom Perfumes: No
International Shipping: Yes
Shipping Cost: $4.32 to New Zealand, $5.18 to Australia, $6.91 to everywhere else
Sell other products: Yes [Necklaces, Bracelets, Rings, Soap, Bath Oils]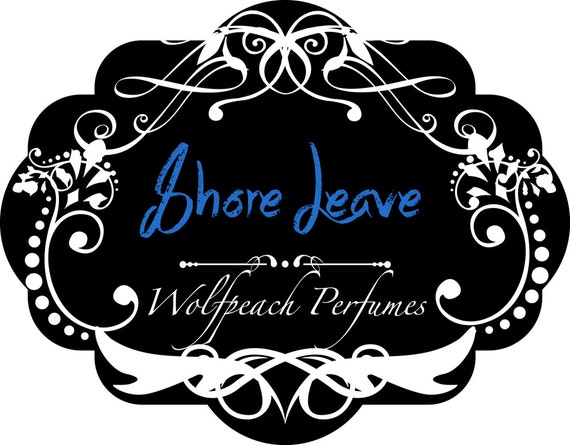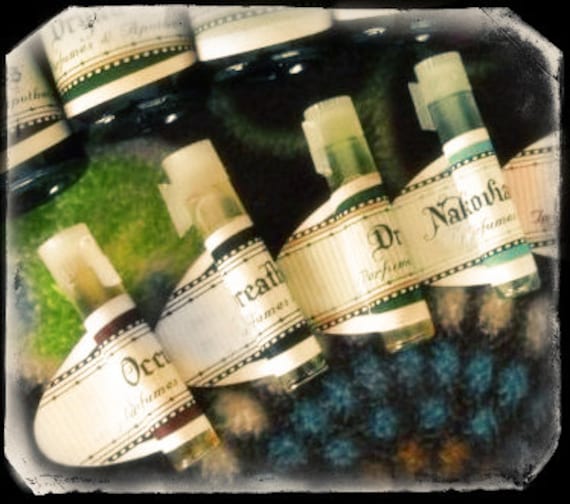 Full Sized Bottle: $17.50 for 8ml
Average Price per ml: $2.18
Samples: Yes  [$3 for 0.5ml]
Custom Perfumes: No
International Shipping: Yes
Shipping Cost: $2 to US, $7 to Canada, $9 to UK, $10 to everywhere else
Sell other products: No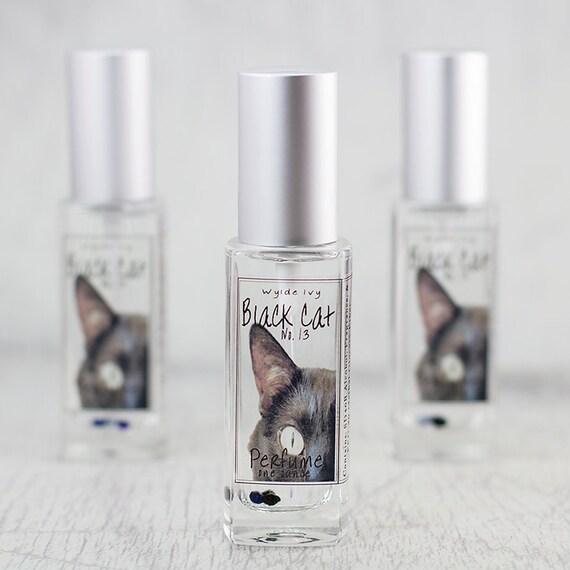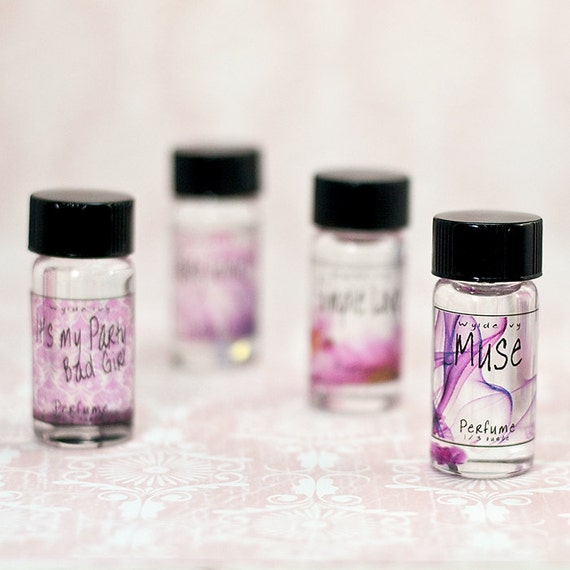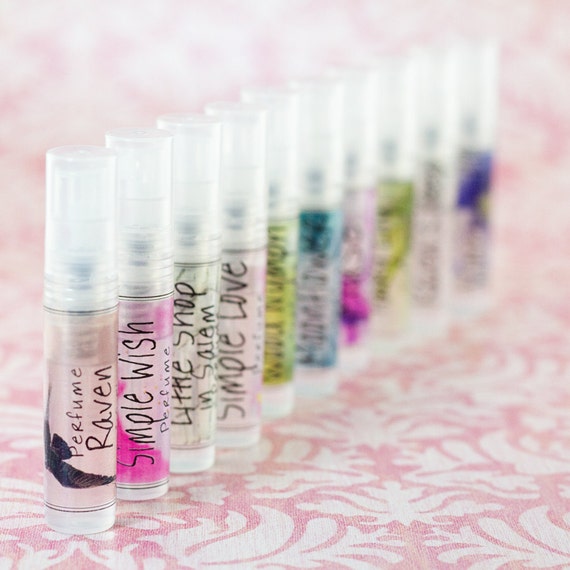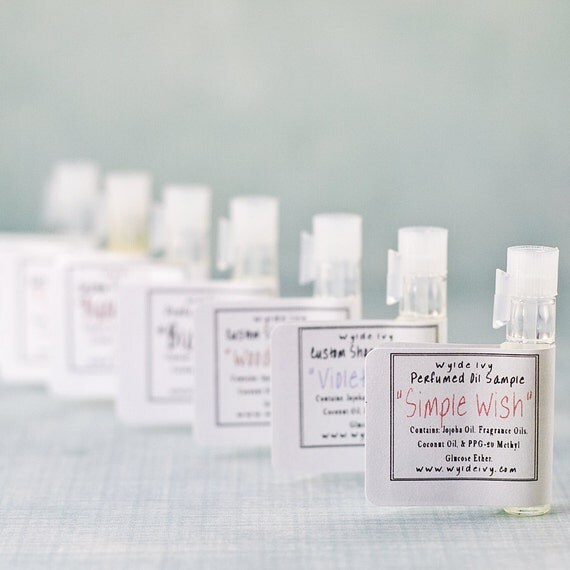 Full Sized Bottle: $17 for 9.8ml Perfume Oil ; $23 for Perfume Spray
Average Price per ml: $1.72 (oil)
Samples: Yes  [$2.75 for a 1ml vial, $20 for a pack of 10]
Custom Perfumes: No
International Shipping: Yes (not for perfume sprays)
Shipping Cost: $5.50 to US, $5 to Canada, $6 to everywhere else
Sell other products: Yes [Soap, Body Butter, Body Oil, Wax Melt]
Y
Full Sized Bottle: $15 for 10ml (Signature Perfume Oil Collection) ; $10 for 5ml (Aroma Oils Collection) ; $7 for 5ml (Single Notes Collection)
Average Price per ml: $1.40 – $2
Samples: No
Custom Perfumes: No
International Shipping: No
Shipping Cost: $3.50 to US
Sell other products: Yes [Perfume gift set]
Z
Full Sized Bottle: $15.50 to $16.50 for 5ml
Average Price per ml: $3.10 – $3.30
Samples: Yes  [$29.50 for a pack of 10 1ml samples]
Custom Perfumes: No
International Shipping: Yes
Shipping Cost: $3 to US, $5.50 to everywhere else
Free Shipping: Above $75 for US, above $100 for international
Sell other products: Yes [Soap]
#
Full Sized Bottle: $8 for 3.7ml ; $24 for 29.5ml
Average Price per ml: $0.81 – $2.16
Samples: Yes  [$12 for 3 samples ; $20 for 5 samples | 1.87ml vials]
Custom Perfumes: No
International Shipping: Yes
Shipping Cost: $2.40 to US, $4 for Canada, $6.50 to everywhere else
Sell other products: Yes [Body Cream, Shower Gel, Bath / Massage Oil, Bath Soak, Pet Shampoo]